The beginning of our language and collection
The first FoW design, Flux is rooted in contrasts. Art or design? Systematic or abstract? Simple or complex?
This 100% wool felt screen embodies a long pursued exploration of modularity, order and disorder. Flux is a functional screening solution that gives you a beautiful design with depth and meaning.
Why designers choose Flux
Think of Flux hanging screens as a series of artworks ‒ either hung on the wall or used as space dividers ‒ that create inspiring environments and support your creative project. At the same time the natural, sound absorbent material reduces noise and enhances ambiance.
The result? Quiet, private and inspirational workspaces that encourage collaboration and learning and stimulate creativity.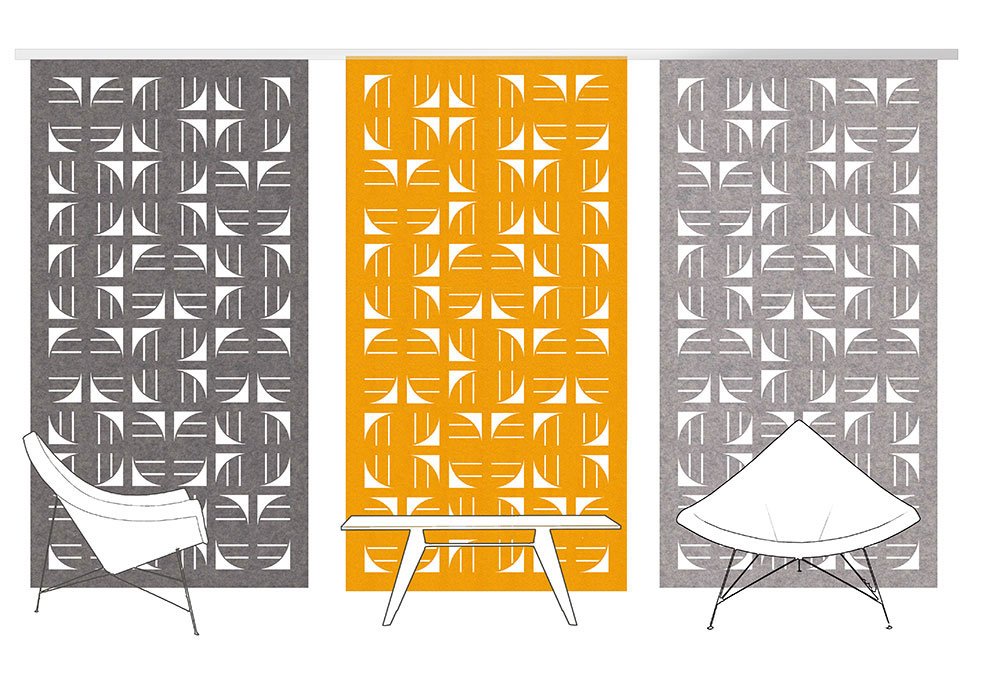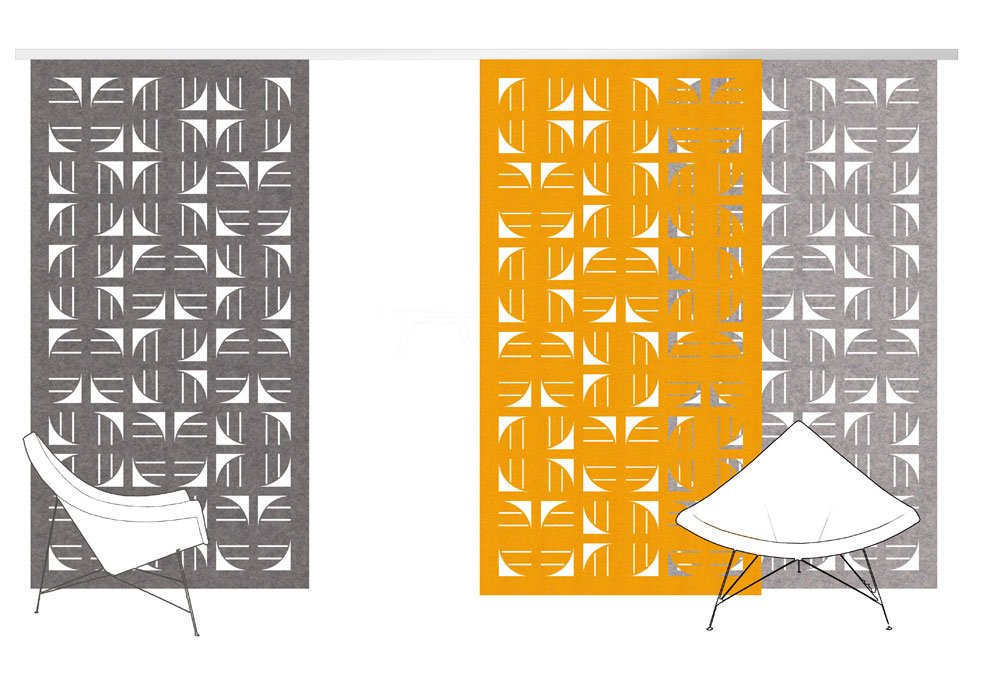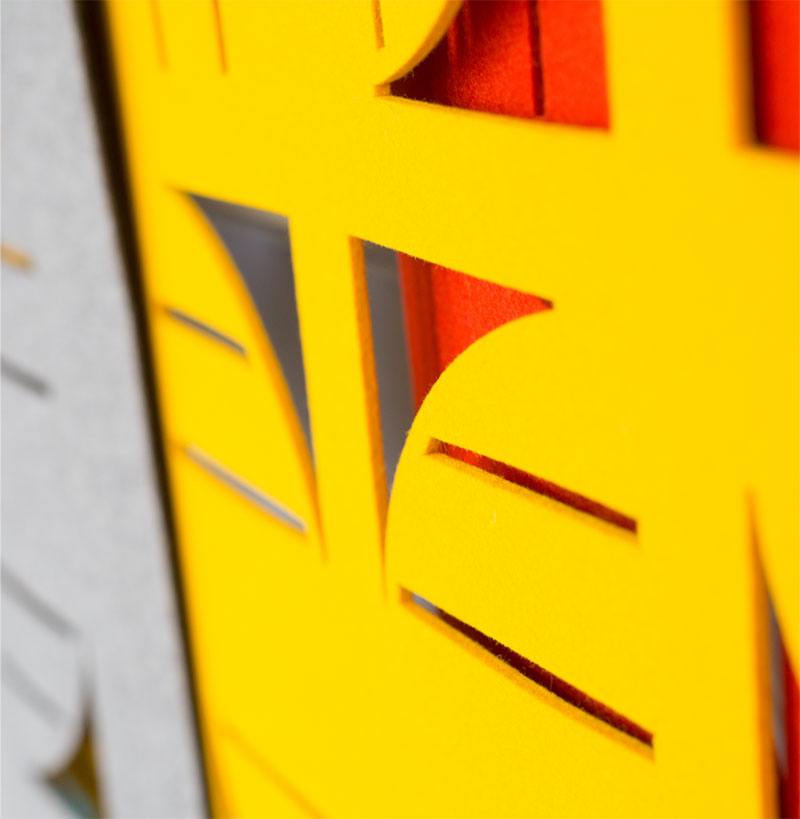 5mm thick, die cut 100% wool felt panel
Screen sizes 1200 x 2280 /1200x2500mm / 1200x3000mm
Wall or ceiling mounted track with fixed or sliding screens
Multi-channel track for layered, sliding screens
Natural flame resistant wool fibres
Tested to BS 5867: Part 2: 2008. 1997 Class 1Y. Passes Crib 5
Panel weight 3.7kg (1200x2280mm) Felt density: 0.30g/cm3
Available in eighteen colours, dyed using environmentally friendly products
Pantone colour match available to minimum order quantity
100% renewable, biodegradable and non-toxic natural material
Modular design suitable for small or large spaces
Custom designs and sizes available
Allows areas to be quickly and easily screened off and opened up
Diffuses sound and light for increased privacy and comfort
Smooth running and durable track system
Self-extinguishing and inherently flame retardant wool fibres
Custom colours and sizes available
Designed and made in the UK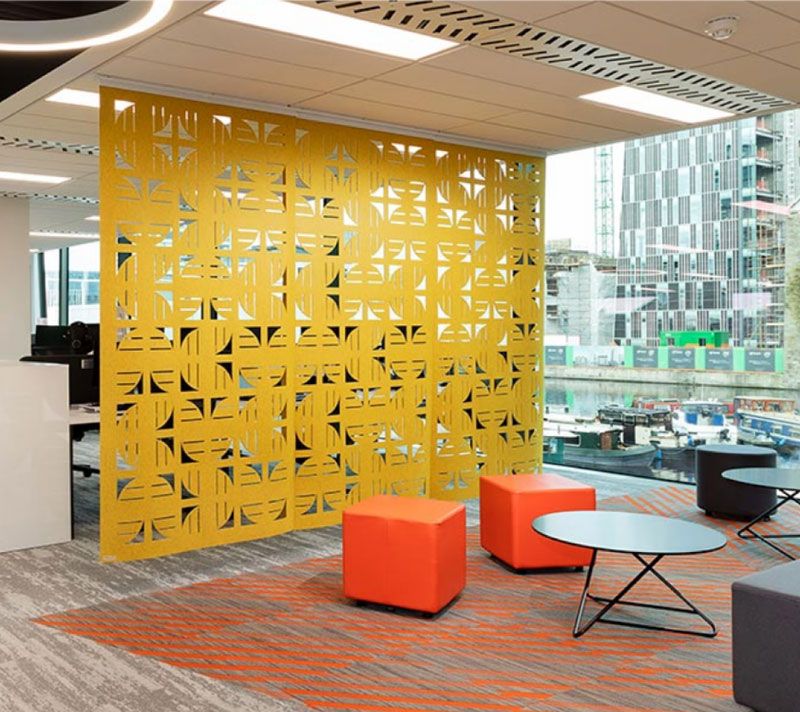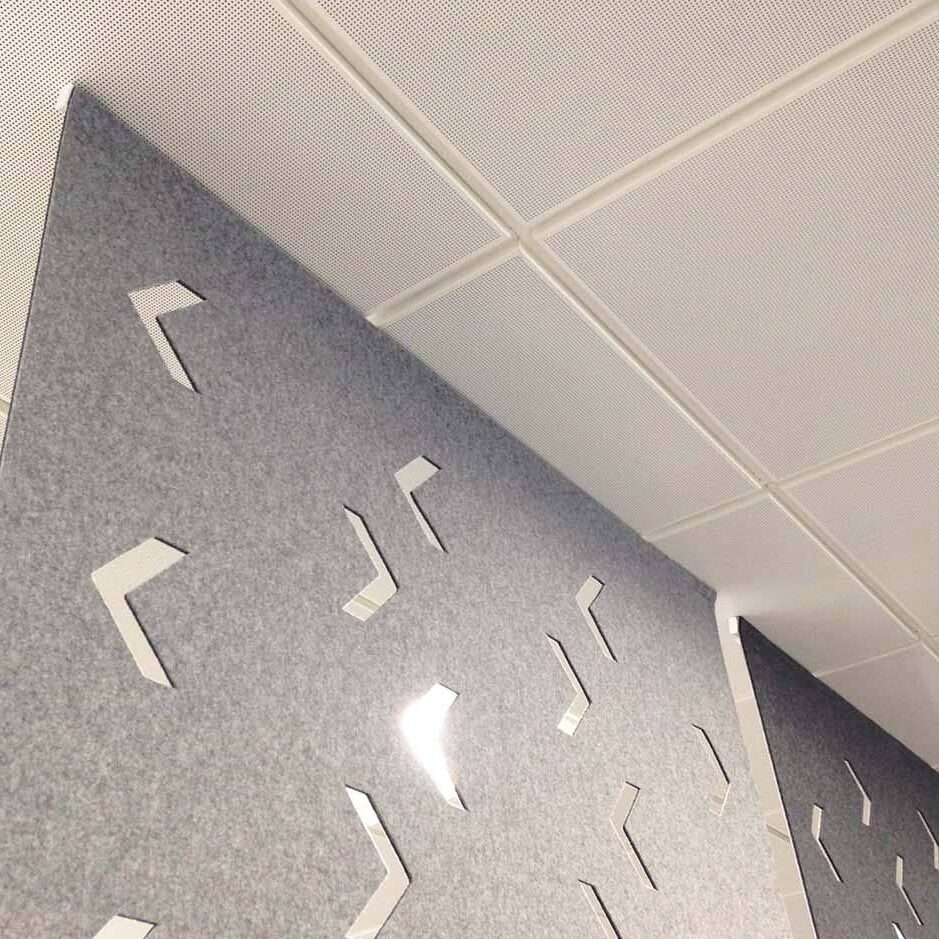 Wall or ceiling fixed static screens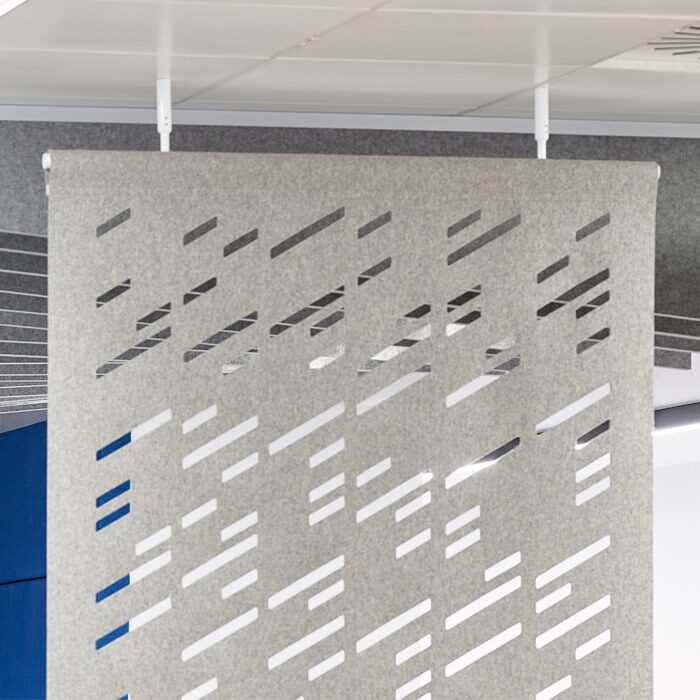 Static screens on lowered track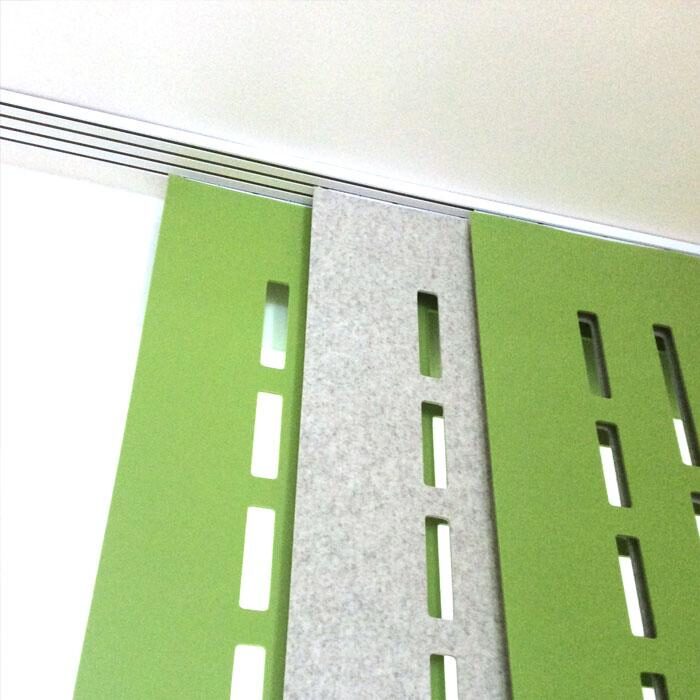 Hanging track for sliding screens