Distinctive, high performing acoustic wall panel system
Made from part-recycled polyester fibre (PET) Tessellate acoustic panel gives a modern and distinctive look to any space, while at the same time reducing noise to create a soft, natural ambiance.
Why designers choose Tessellate
As a designer or specifier, creating a contemporary office that combines good acoustics with style and functionality can be a tricky balance. That's often because sourcing acoustic products that fulfill practical requirements without compromising the integrity of your creative vision can be a challenge.
Durable, lightweight and sustainable, Tessellate is an acoustic panel for commercial interiors that perfectly combines form and function. Thanks to its combination of softy sculptured shape and high-performance acoustic material, Tessellate acoustic wall panel reduces reverberation and background noise to help create a comfortable working environment, yet gives designers the opportunity to create a focal point with beautiful simplicity that enhances your overall interior scheme.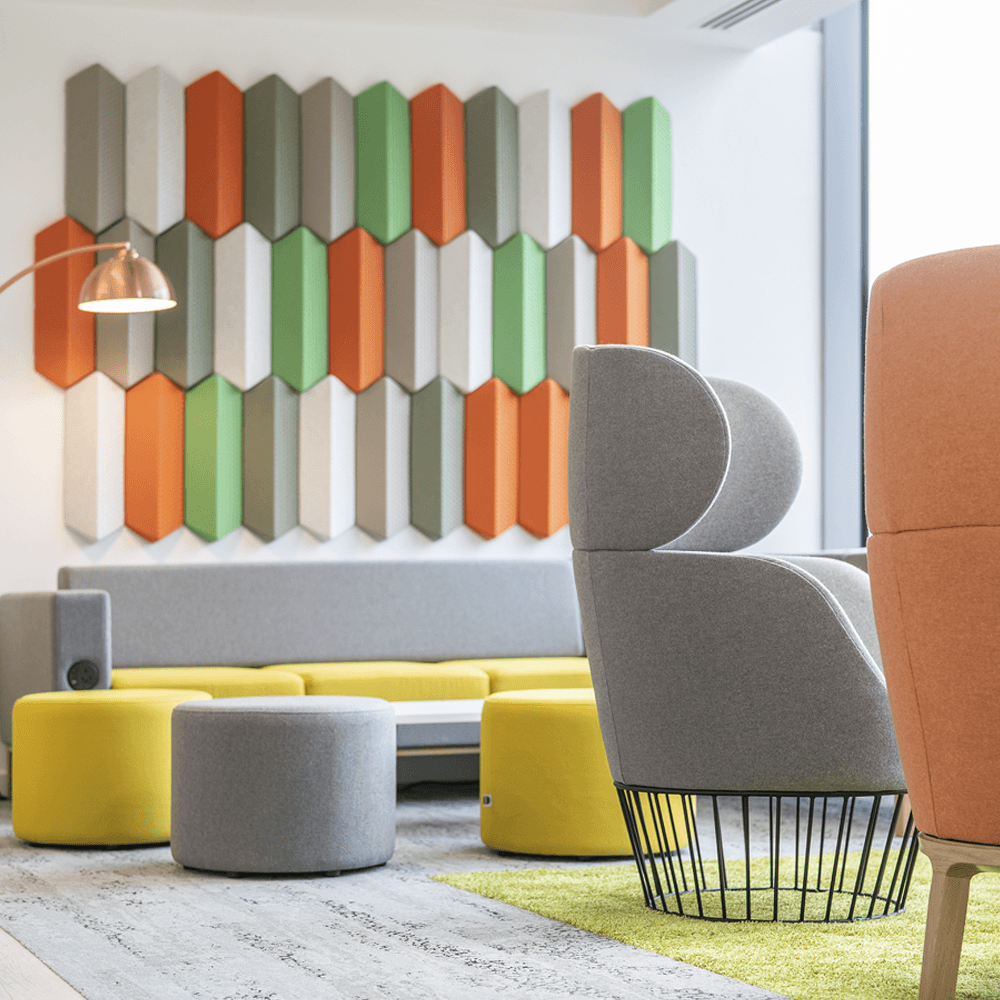 How Tessellate acoustic wall panels reduce unwanted sound
Tessellate's absorbent polyester material reduces reverberated sound to help control background chatter, while the distinctive angled profile shape also reduces noise reverberation by scattering sound waves in different directions to help create a comfortable and functioning workplace environment.
"This product is suitable for any size space where you want to bring reverberation time down and improve the speech intelligibility whilst also reducing the general hubbub of the area."
Dr Rob Oldfield, Acoustic Research Centre, The University of Salford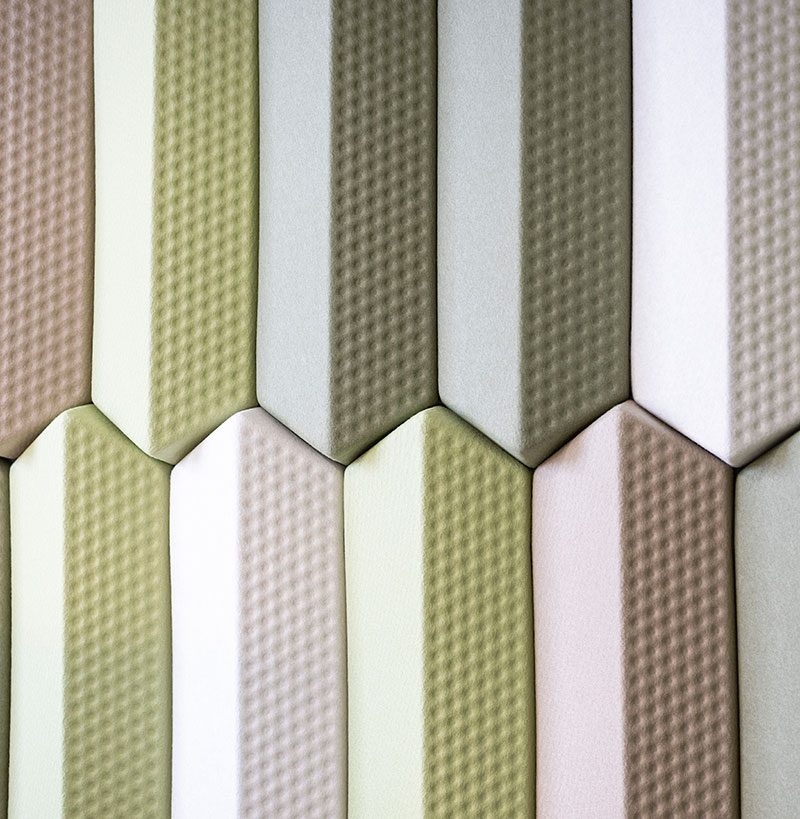 Panel size 200mmW x 60mmD x 600mmH
Class C NRC rating with the option of a foam insert to achieve Class A
Made from 100% polyester fibres without chemical binders and certified low VOC
Contains a minimum of 60% post-consumer recycled material (PET bottle -flake)
Safe, non-toxic, non-allergenic and non-irritable
Manufactured under ISO 9001 and ISO 14001
Certified Quality and Environmental Manufacture Systems
Does not contain any Red List chemicals
Fire rating to AS ISO 9705 – 2003 / AS ISO 9705 – 2003
Premium sound absorption
Unique, sculptured design
Lightweight, and easy to install
Available in a range of contemporary colours
Modular design for infinite colour configurations
Highly durable providing long term stability and performance
Resistant to fading
Designed by Friends of Wilson and made by Autex Industries Ltd.