Playful and expressive design freedom
Made from 100% wool felt and with a simple solid oak fixing, Cascade hanging screen brings warmth and personality to workplace interiors, and creates comfortable, semi-private areas for individual or collaborative working and relaxing.
Why designers choose Cascade
Overlapping and gently tapered panels create a distinctive yet elegant screen. Reconfigure Cascade to match tastes and the changing ways you work. Playful, tactile and surprising, Cascade delivers effective sound absorption through its solid, overlapping 100% wool felt, in a dense 5mm thickness. A guaranteed conversation-starter that you can use to divide and enhance any open plan space.
Plus, all the screen's materials are natural, sustainable, hypo allergenic and recyclable ensuring you meet all your project's green credentials.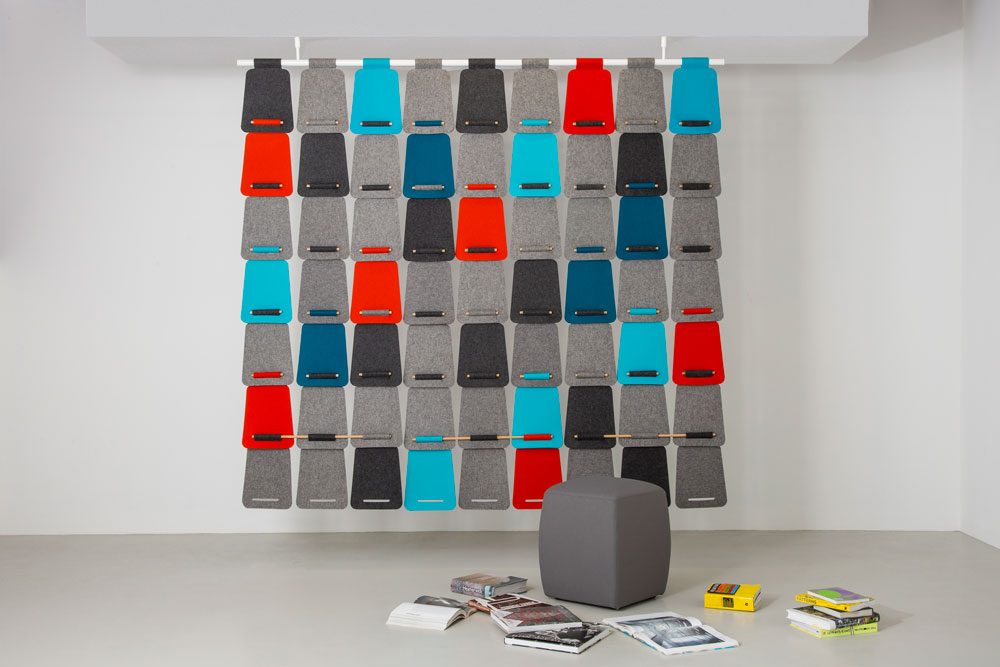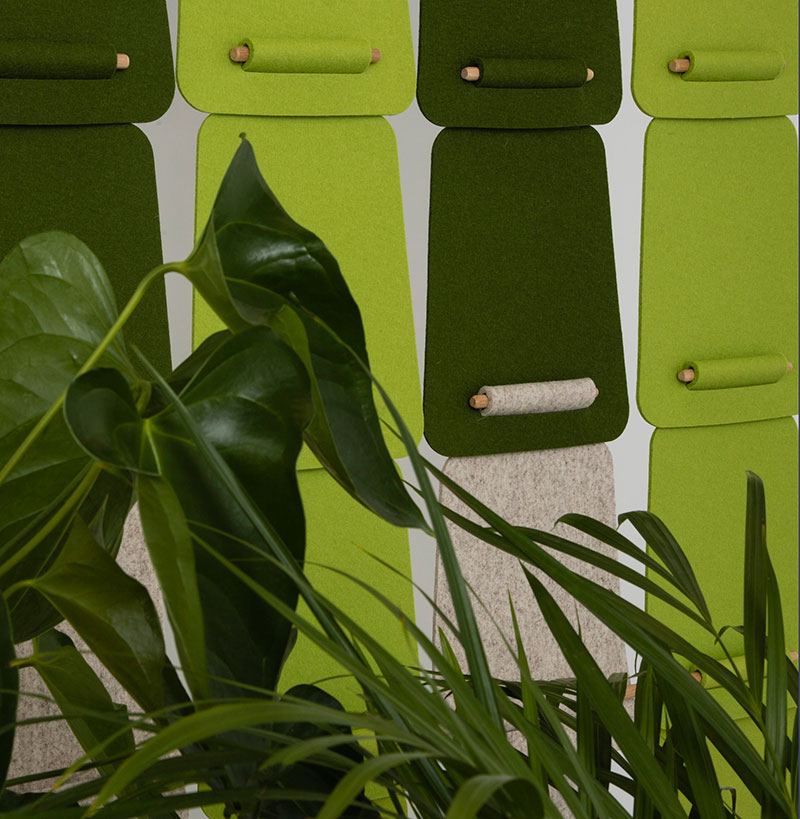 100% natural wool felt with solid oak or walnut dowel fixing
Adjustable height options
Available in eighteen colours and Pantone colour match
Felt passes fire tests BS 5867: Part 2: 2008 and Crib 5
30mm diameter hanging rail with 10mm diameter vertical rod in white finish
Felt dyed using environmentally friendly products
Each section weighs 150g / Felt density: 0.30g/cm3
British designed and made
Divide and maximise space while retaining an open plan feel
Create flexible areas for individual and coworking
Interchangeable, modular product for small or large spaces
Unique design concept
Absorbs sound for increased comfort and privacy
Soft, tactile, all natural materials
100% renewable, biodegradable and non-toxic natural wool fibres
Simple installation
Hanging system made to suit different ceiling heights
Self-extinguishing and inherently fire retardant wool fibres.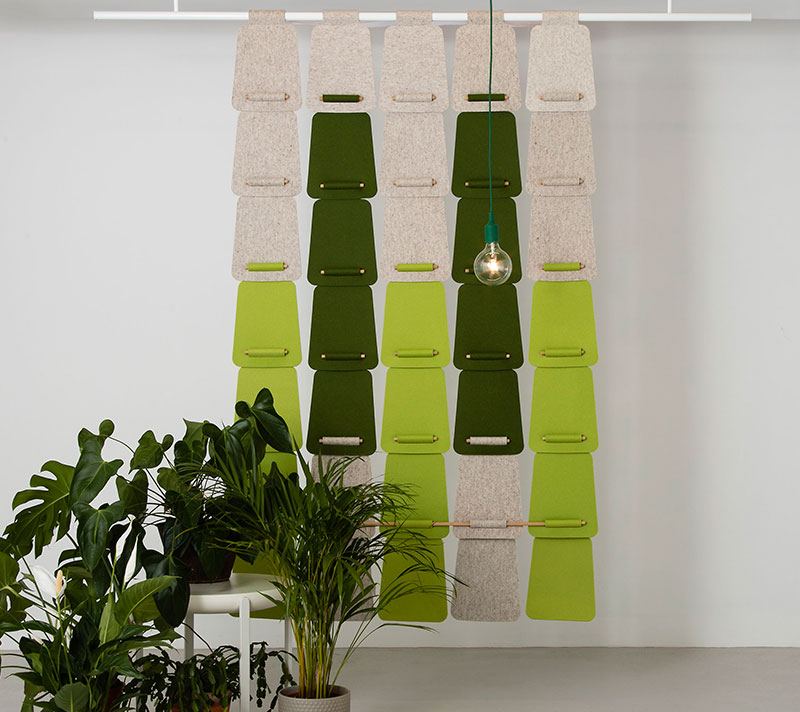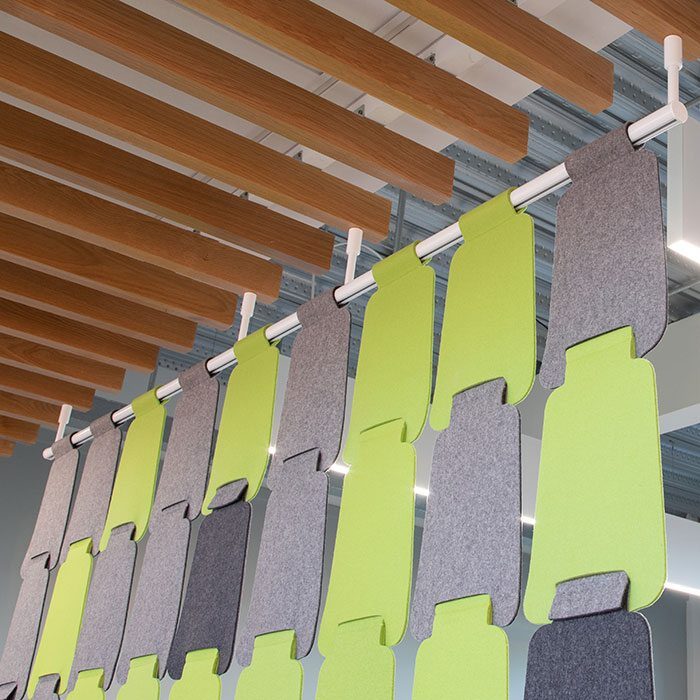 Lowered static hanging track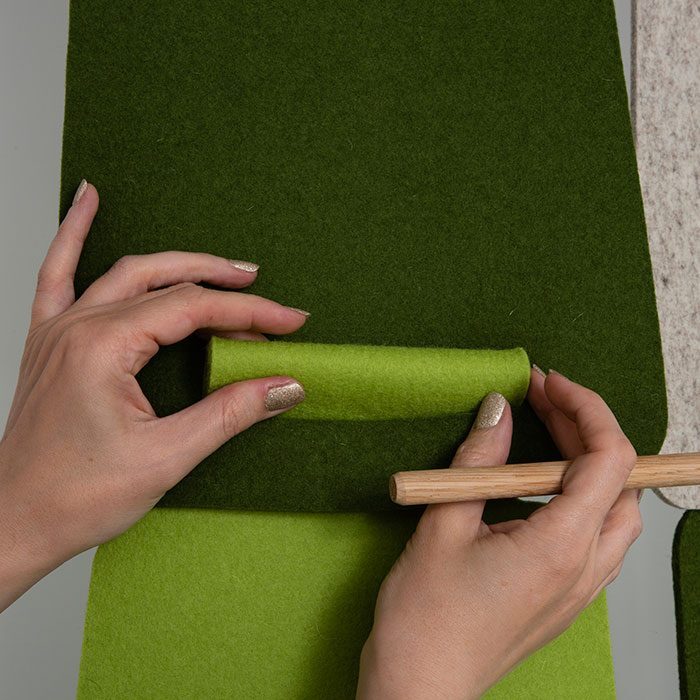 Panels connect with simple dowel fixing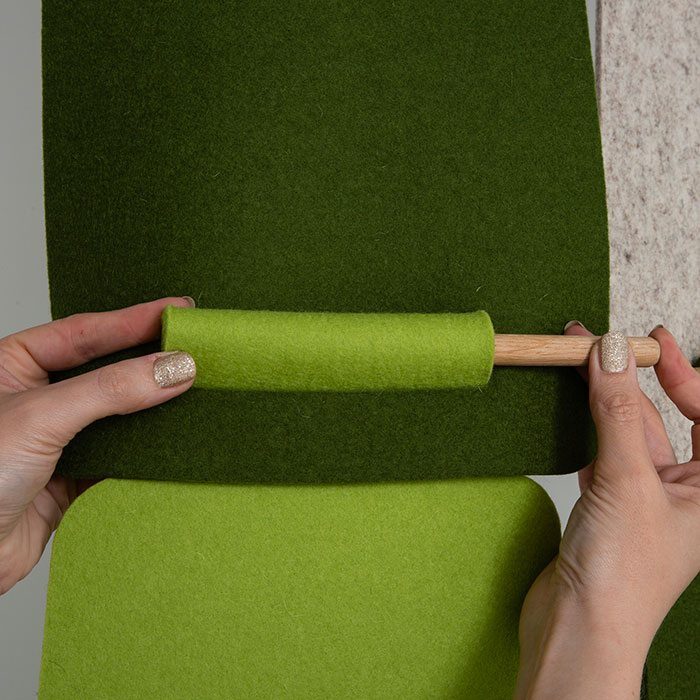 Snug fit for secure connection