A Glasgow-based studio producing design-led acoustic wall panels, hanging screens, room dividers and artwork. Our mission is to transform the world of workspace – making well-functioning, inspirational and comfortable environments where workers thrive.
Our products blend art, design and acoustic expertise. Each reduces noise, distraction and their negative effects on productivity, social behaviour and well-being. And FoW's artistic language creates multi-sensory environments that spark creativity, reduce stress and raise smiles.
If you have a project you want to discuss or you want to know more about our products please get in touch.
Distinctive design for today's flexible workplace
Made from 100% wool felt, our new Freestyle mobile screen range blends art, design, and acoustics in a beautifully rich and tactile room divider for truly inspiring workspaces.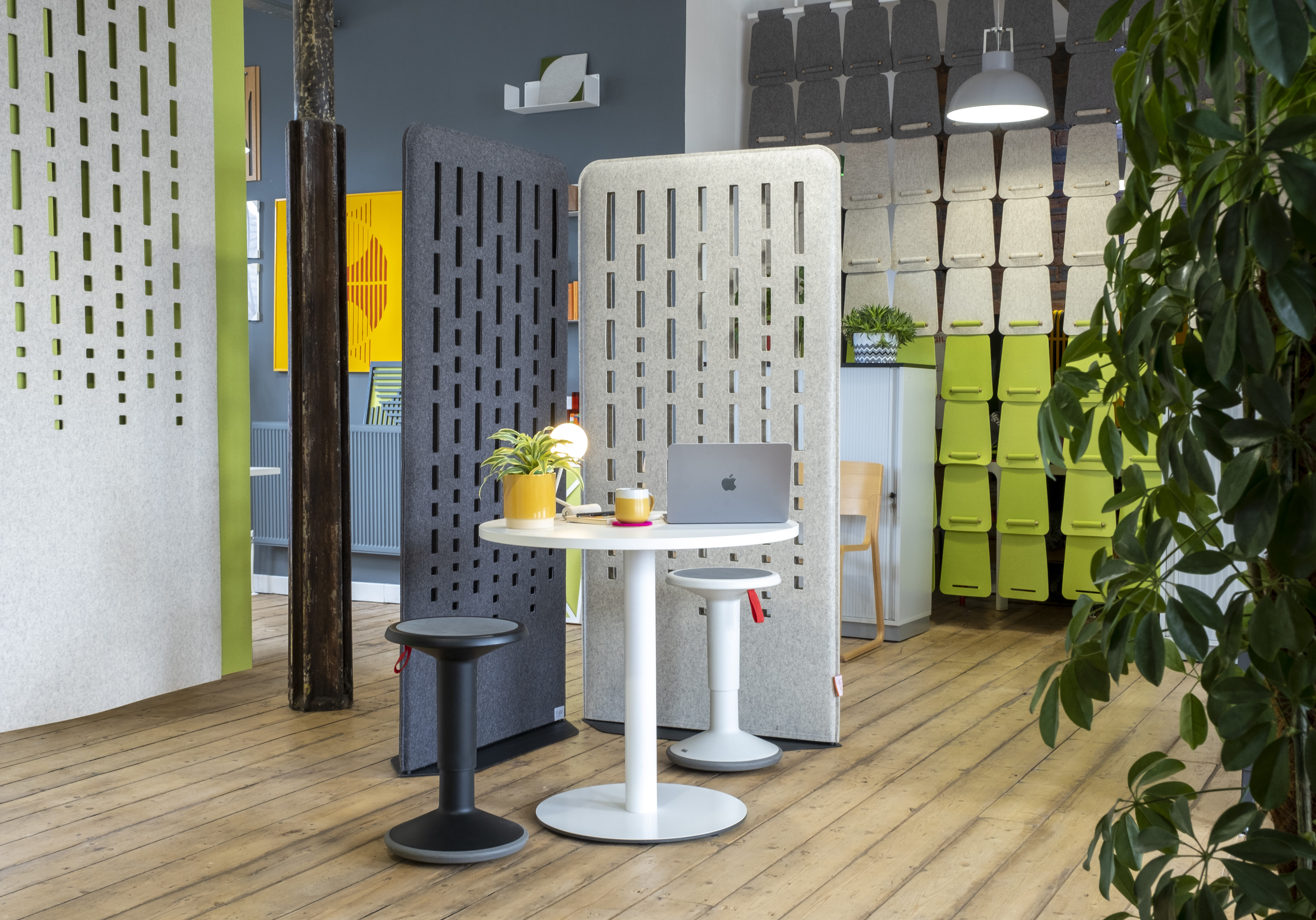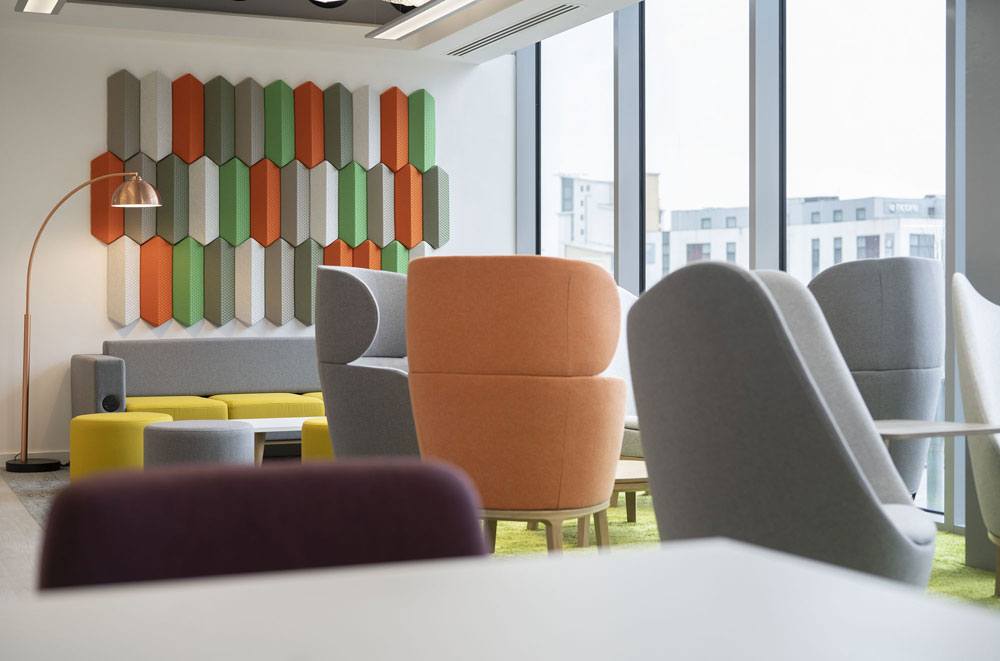 "The panels look like an art installation and combined with the brilliant colourways, add immediate impact to the relaxation zone."
Heather Baxter, Project designer AMH Workspace