A fresh perspective on Modernism
Solar looks to the immense scale and beauty of the solar system and the bold geometry and austerity of brutalist architecture. Like the hanging screen it is based on, the design is an abstract interpretation of these two disparate yet connected worlds.
Made from die cut 100% wool felt, Solar is an impactful, bold and symmetrical artwork for any commercial or residential space.
All artworks are framed, can be ordered individually and come in bespoke sizes to special order. Hang them as triptychs, in a block of four or as solo pieces.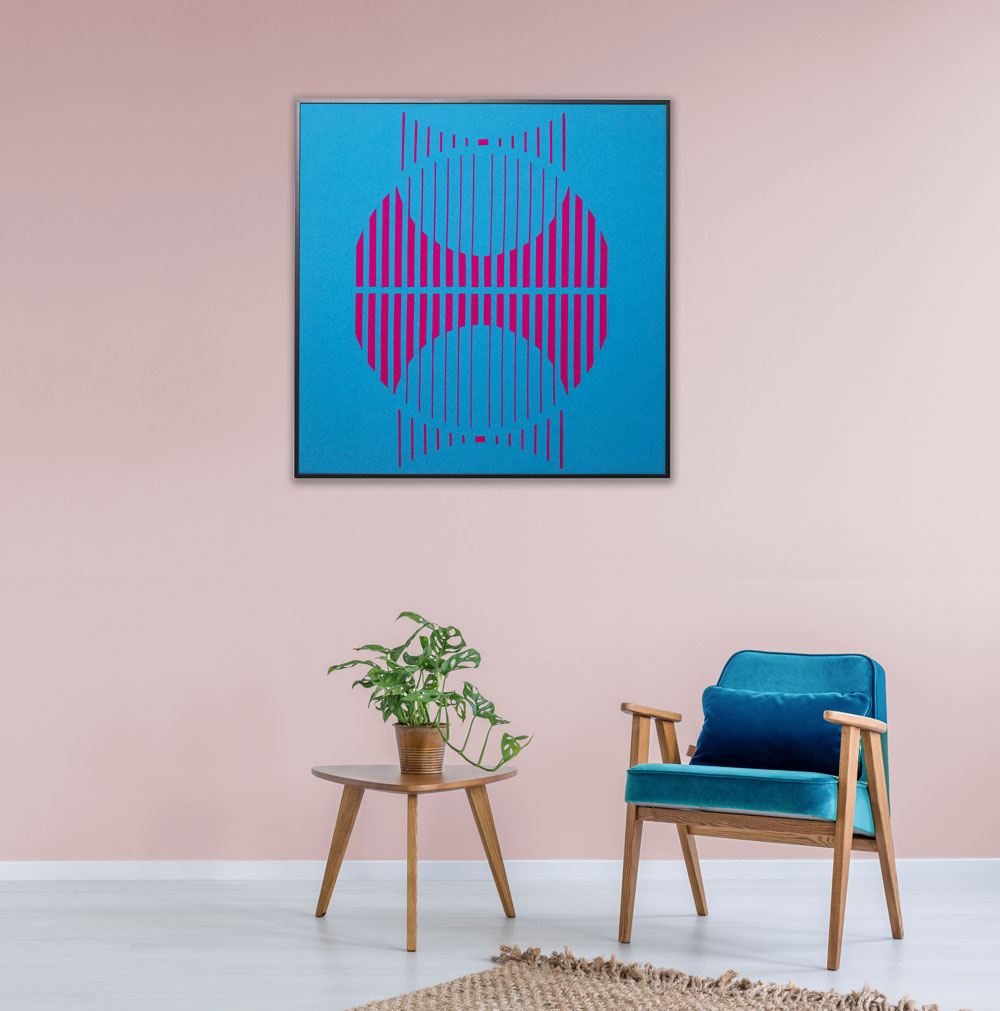 Thought-provoking works with sound absorbent qualities that inspire ideas and stimulate creativity.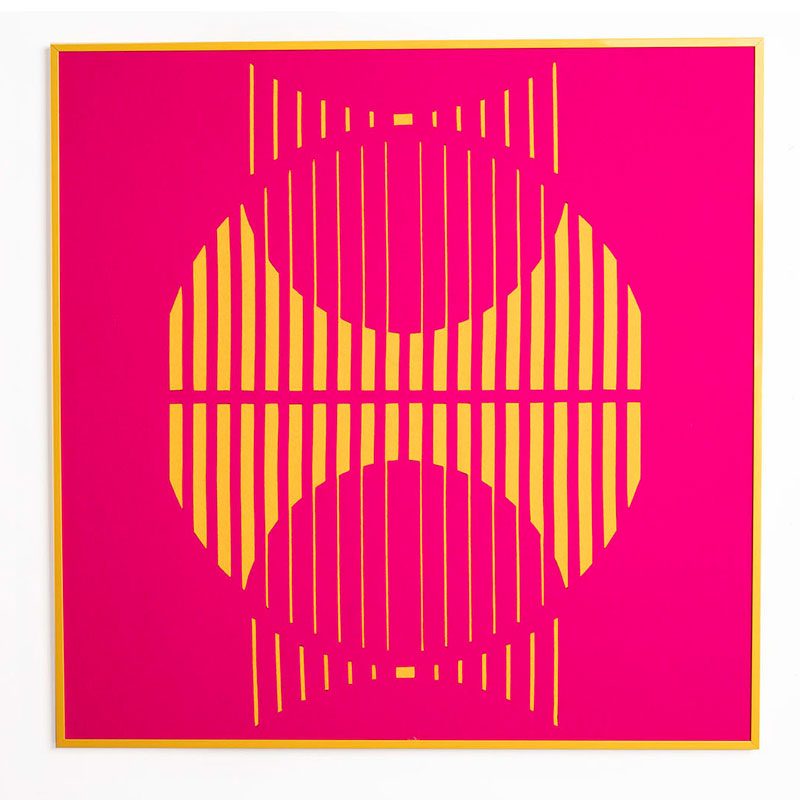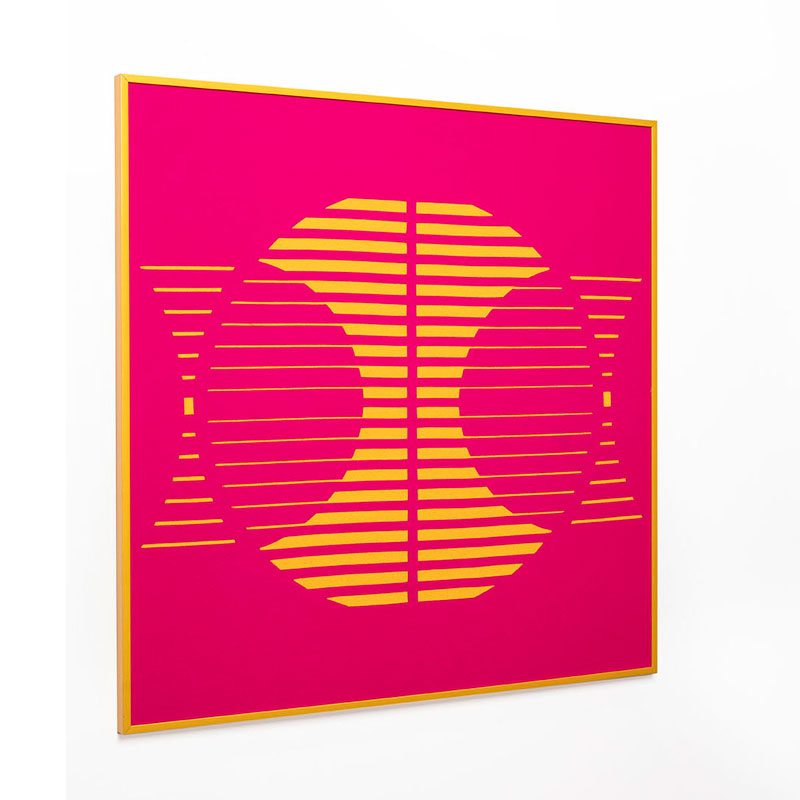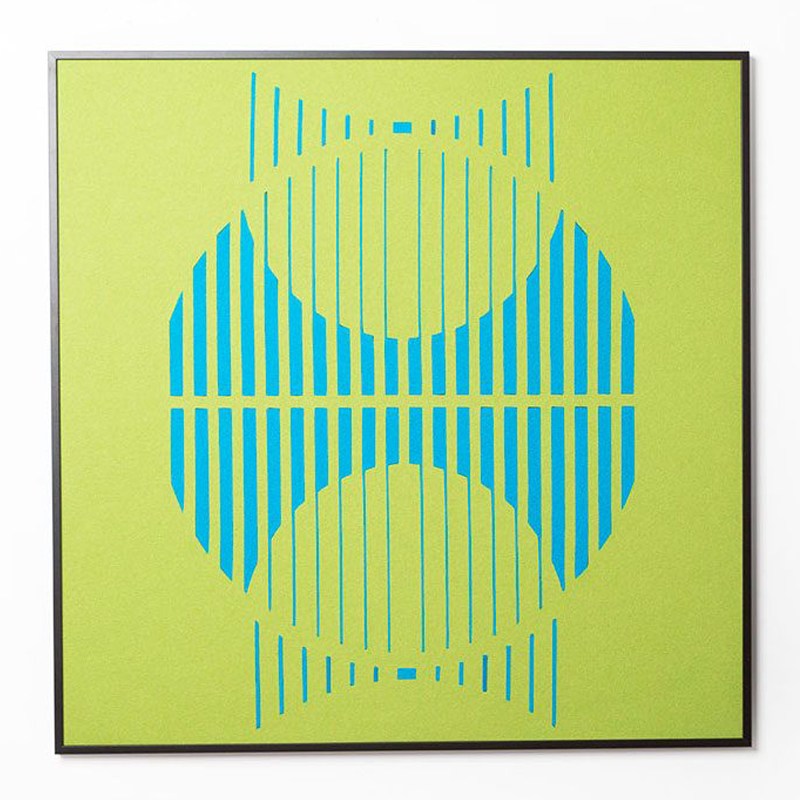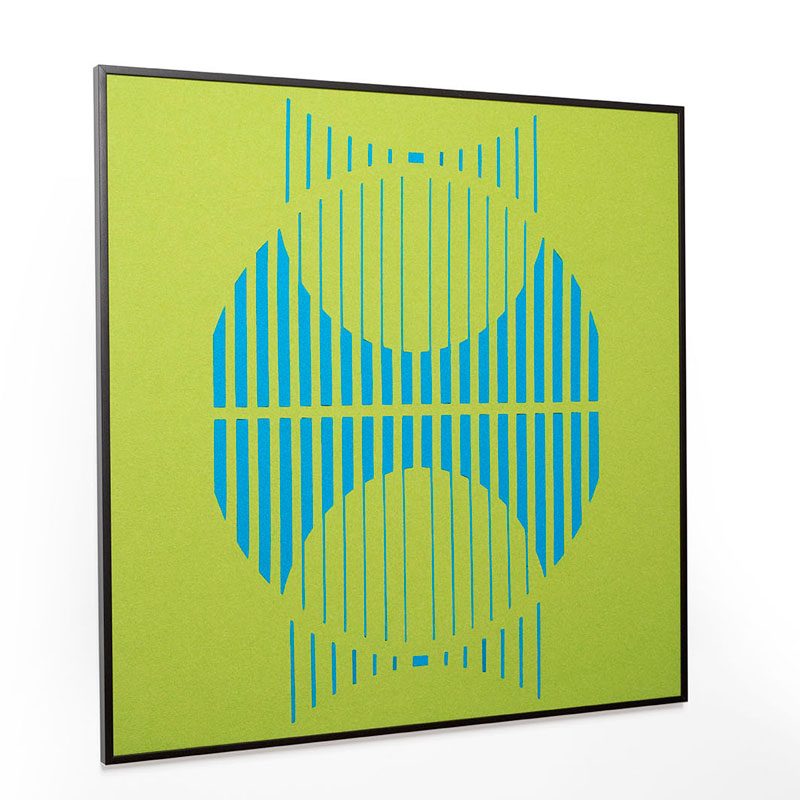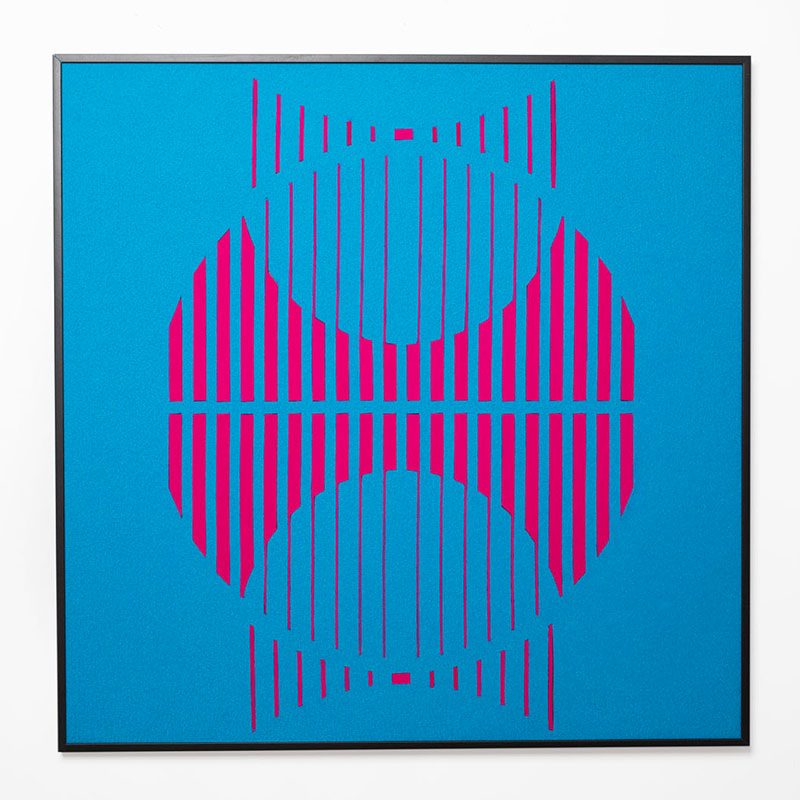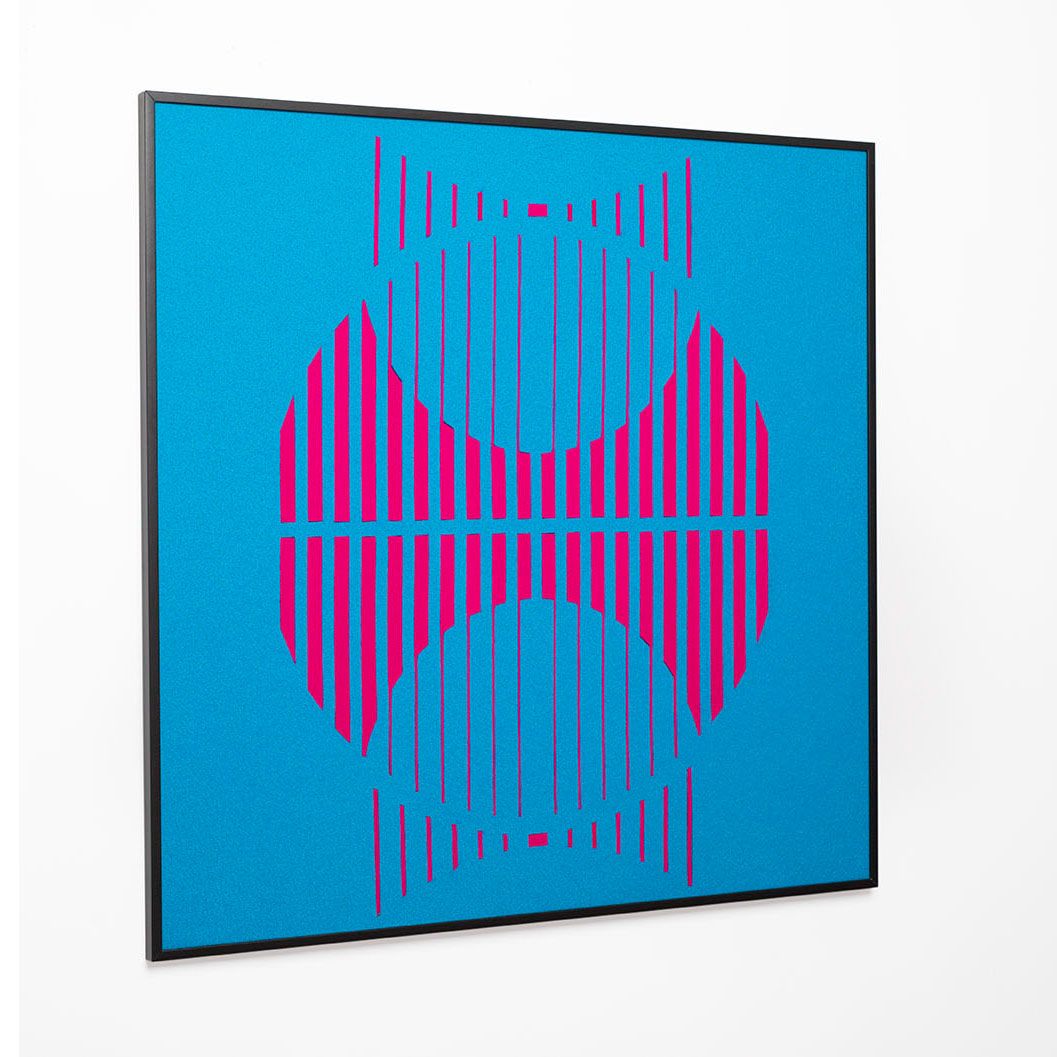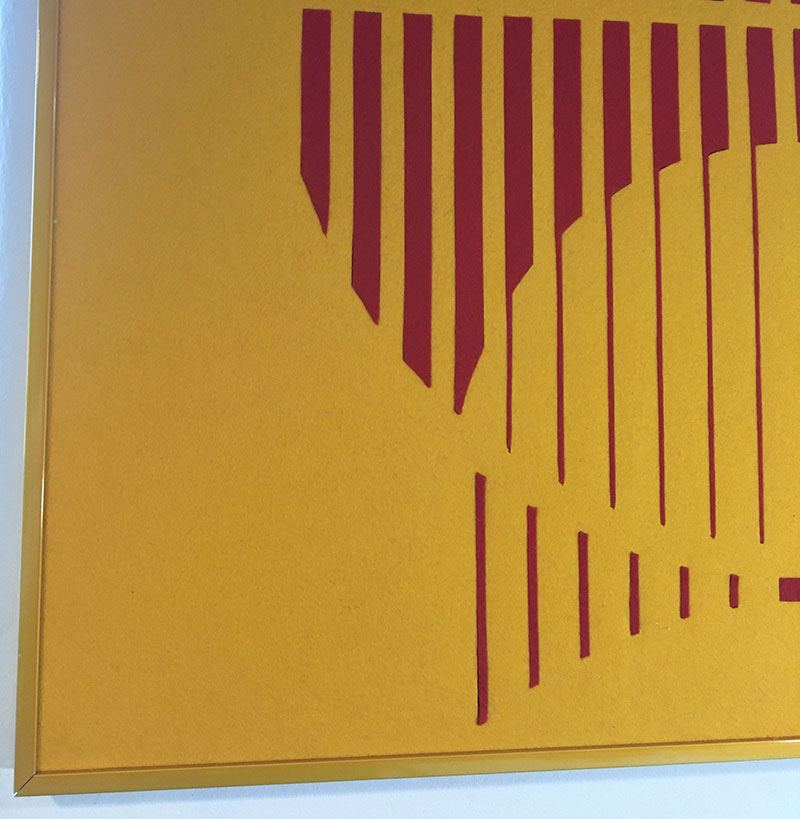 Size: 900x900x25mm
Materials: 100% wool felt with metal frame in low sheen lacquer finish.
Frame: slate or yellow
Colourways:
Pink/Yellow
Lime/Aqua
Aqua/Pink
Yellow/Fire
Grey/Slate/Yellow