The urban landscape abstracted
Cityscape is a stimulating reduction of archetypal aerial city views. The series reflects the orderly grid patterns that surface from the sometimes seemingly disorder of our urban environments at ground level. Organised chaos.
Made from die cut 100% wool felt, Cityscape is a distinctive, abstract artwork creates a compelling addition to any commercial or residential space.
All artworks are framed, can be ordered individually and come in bespoke sizes to special order. Hang them as triptychs, in a block of four or as solo pieces.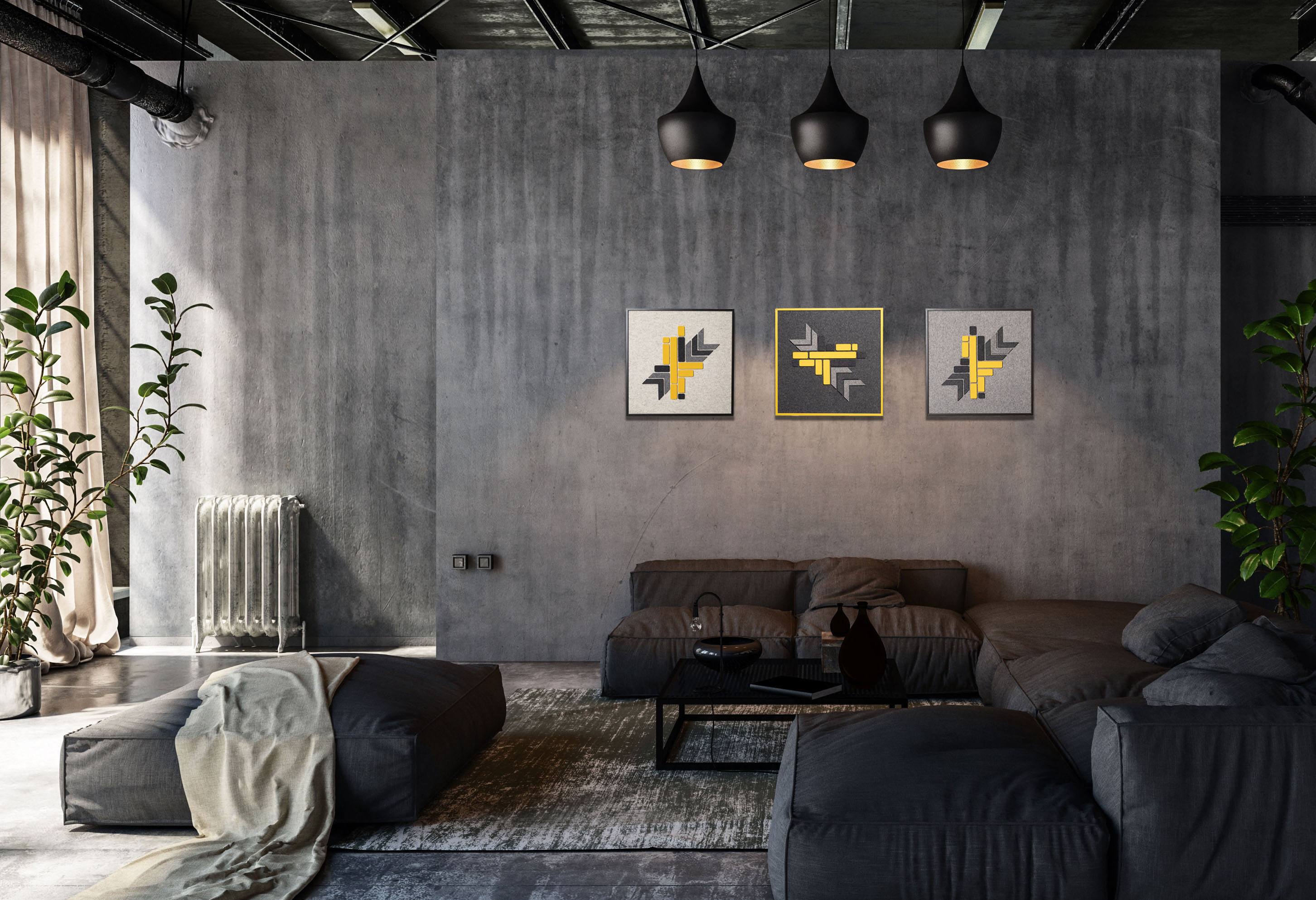 Thought-provoking works with sound absorbent qualities that inspire ideas and stimulate creativity.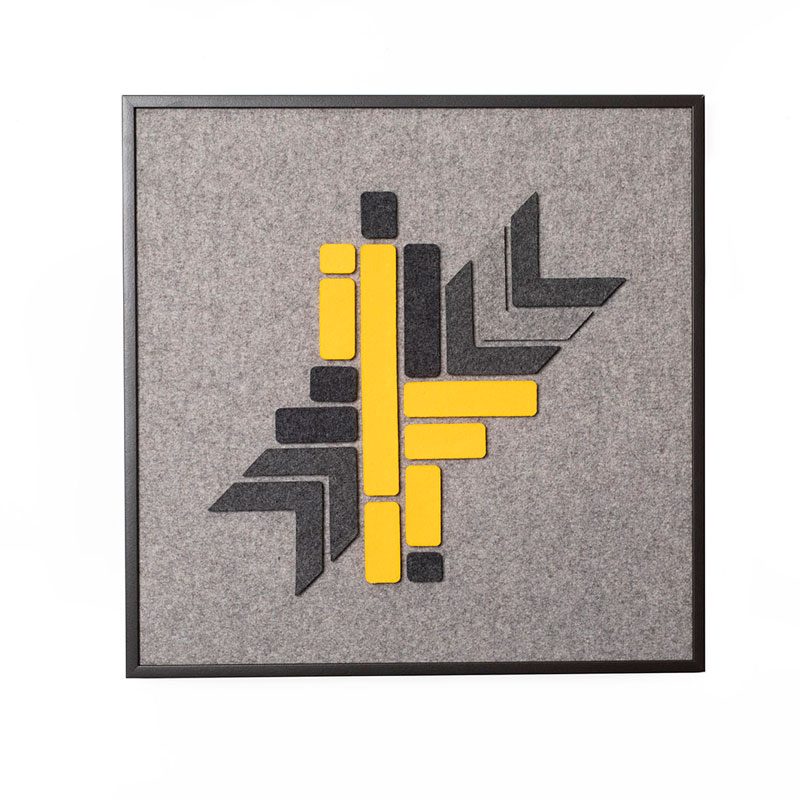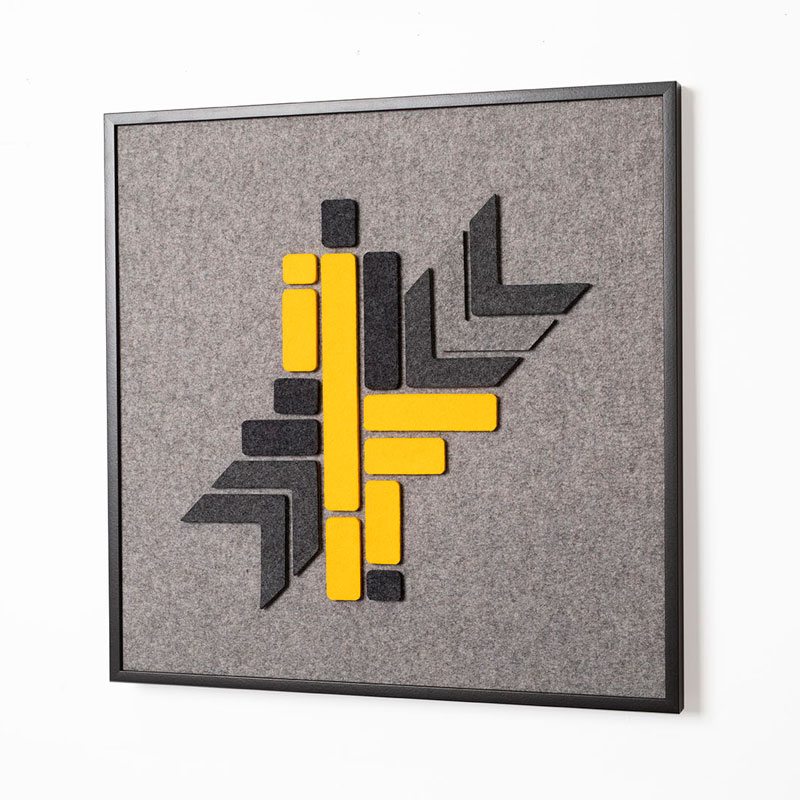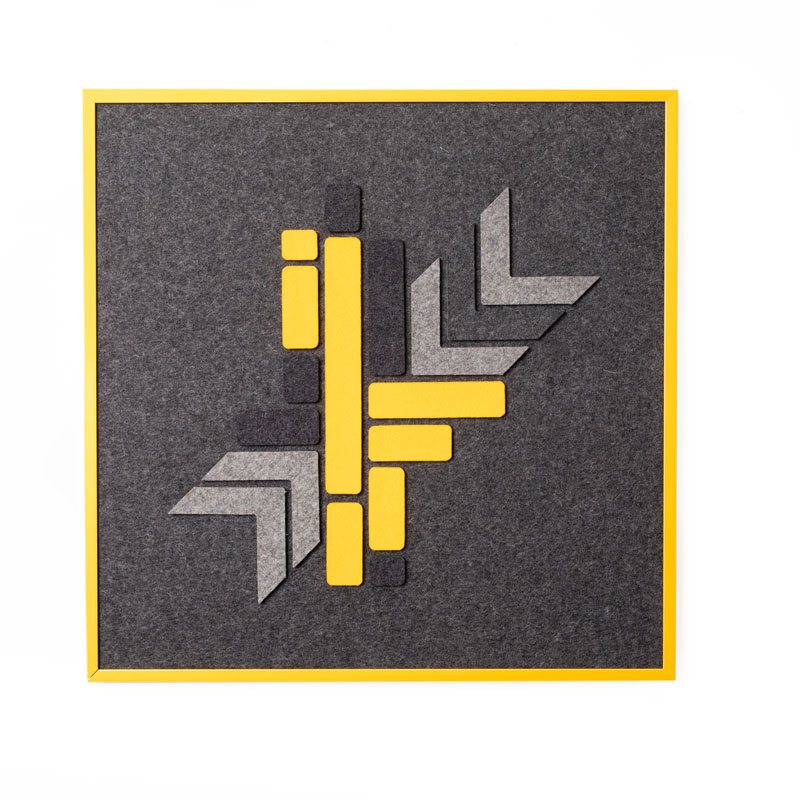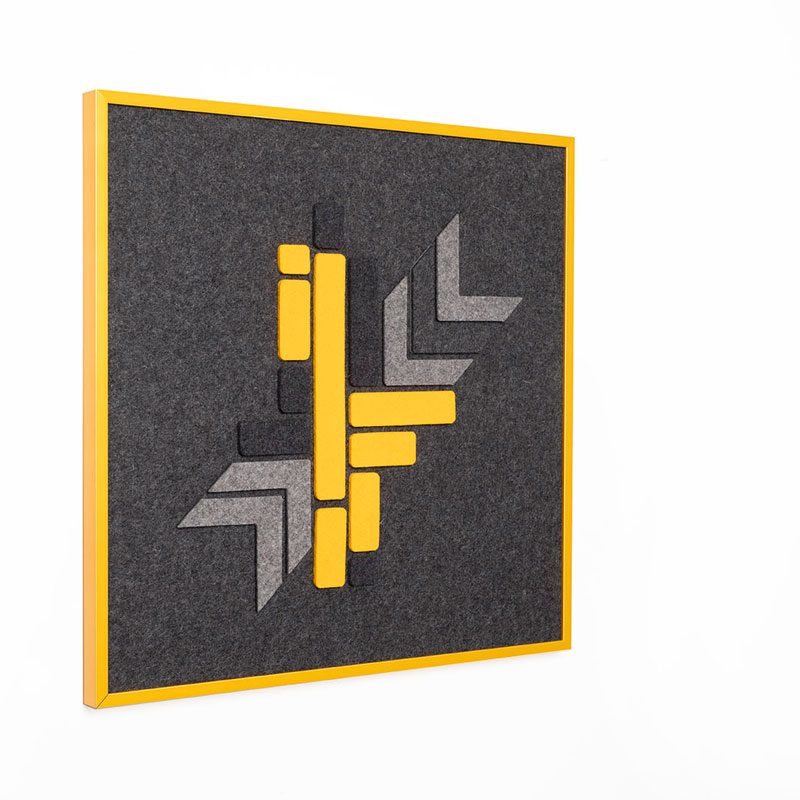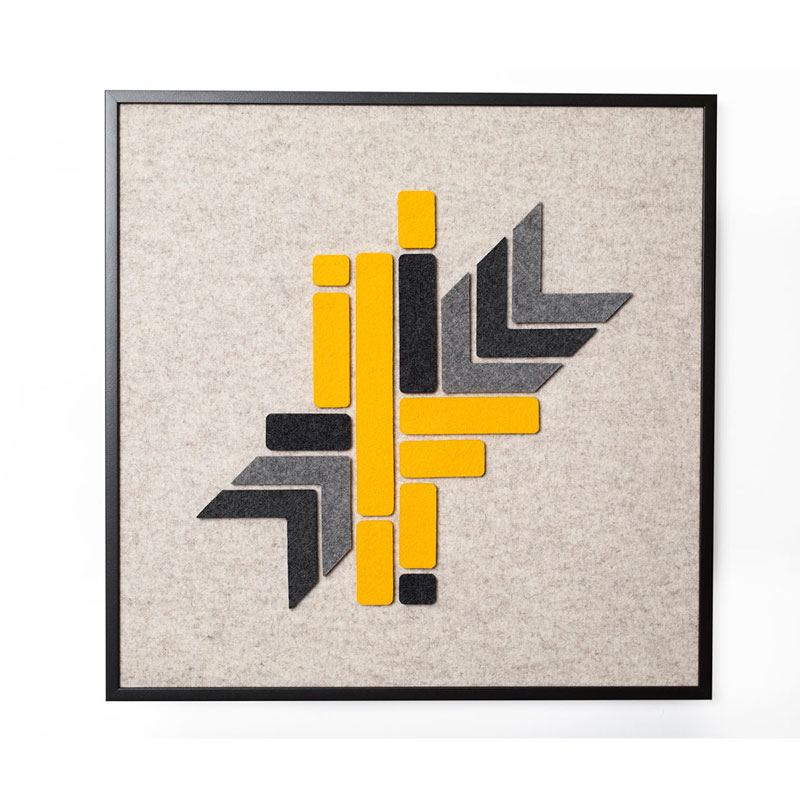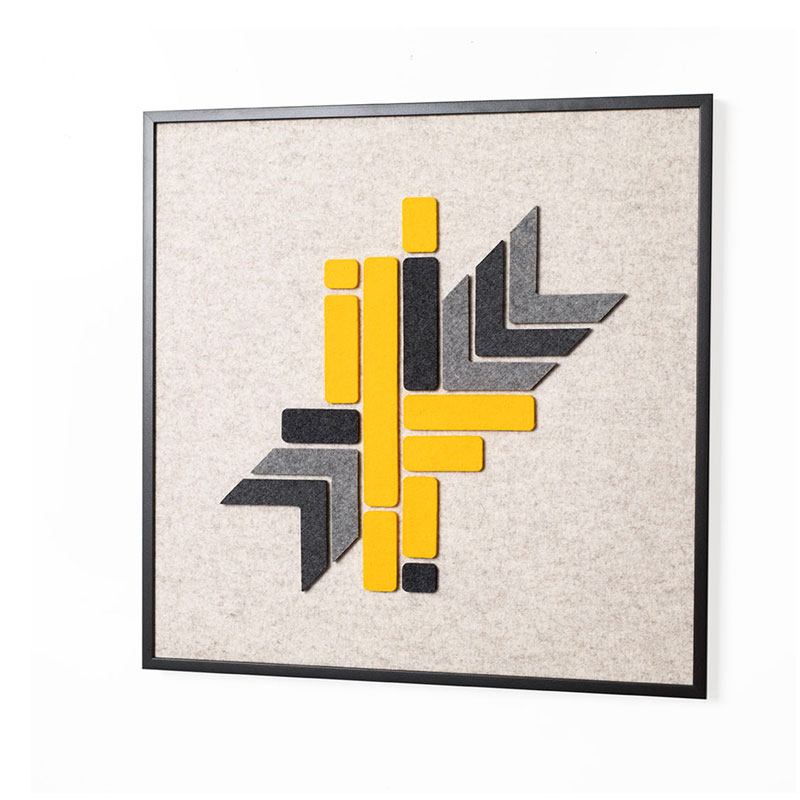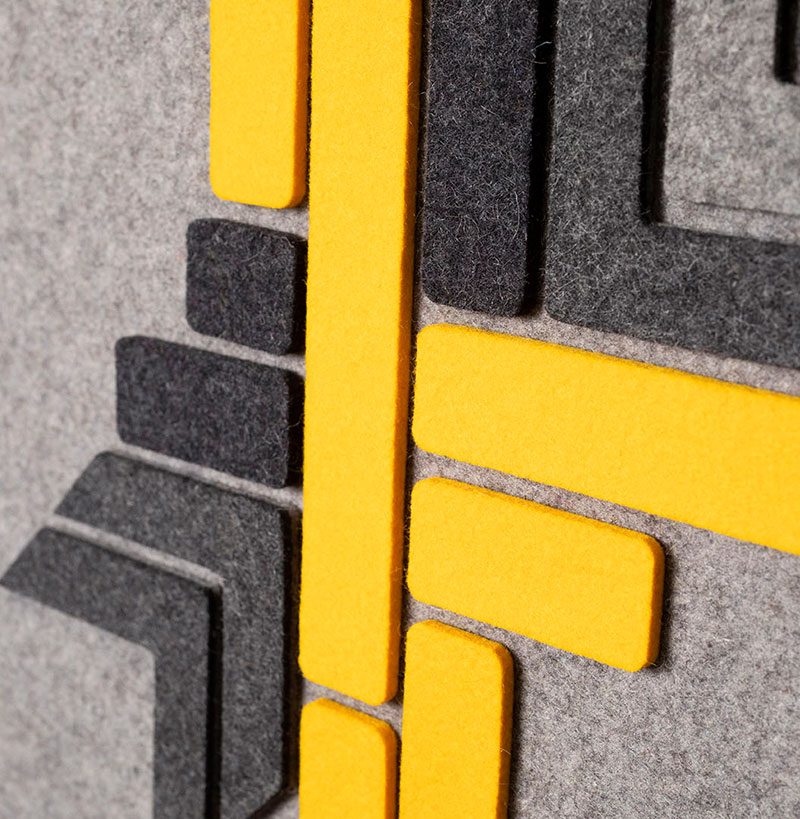 Size: 500x500x25mm
Materials: 100% wool felt with metal frame in low sheen lacquer finish
Colourways:
Base layer: stone / concrete / slate
Top layer: concrete / slate / yellow mix
Frame: slate or yellow