With snowdrops beginning to appear, spring is around the corner and at the FoW studio we're looking to brighter days with new workplace design inspiration.
A pre-lockdown trip to the wonderful wilds of the Scottish Highlands provided a rich source of colour and texture and ideas for some fresh, new design combinations.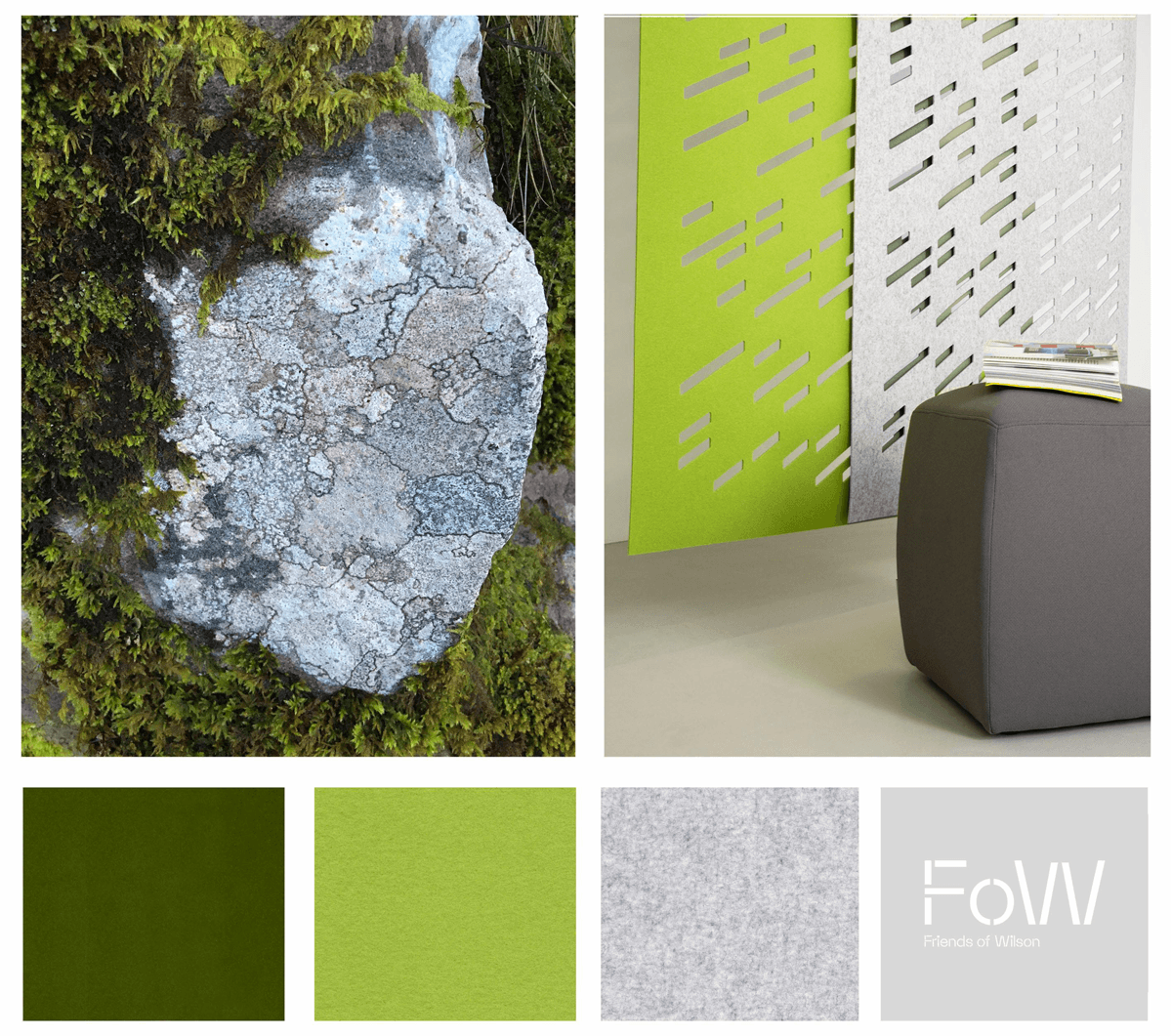 Bring nature in from the cold with our 100% wool felt screens in fresh shades of moss green and stone. Play with the principles of biophilic design by combining colour, texture and materials to create spaces with warmth and tactility and a feel good connection to the natural world.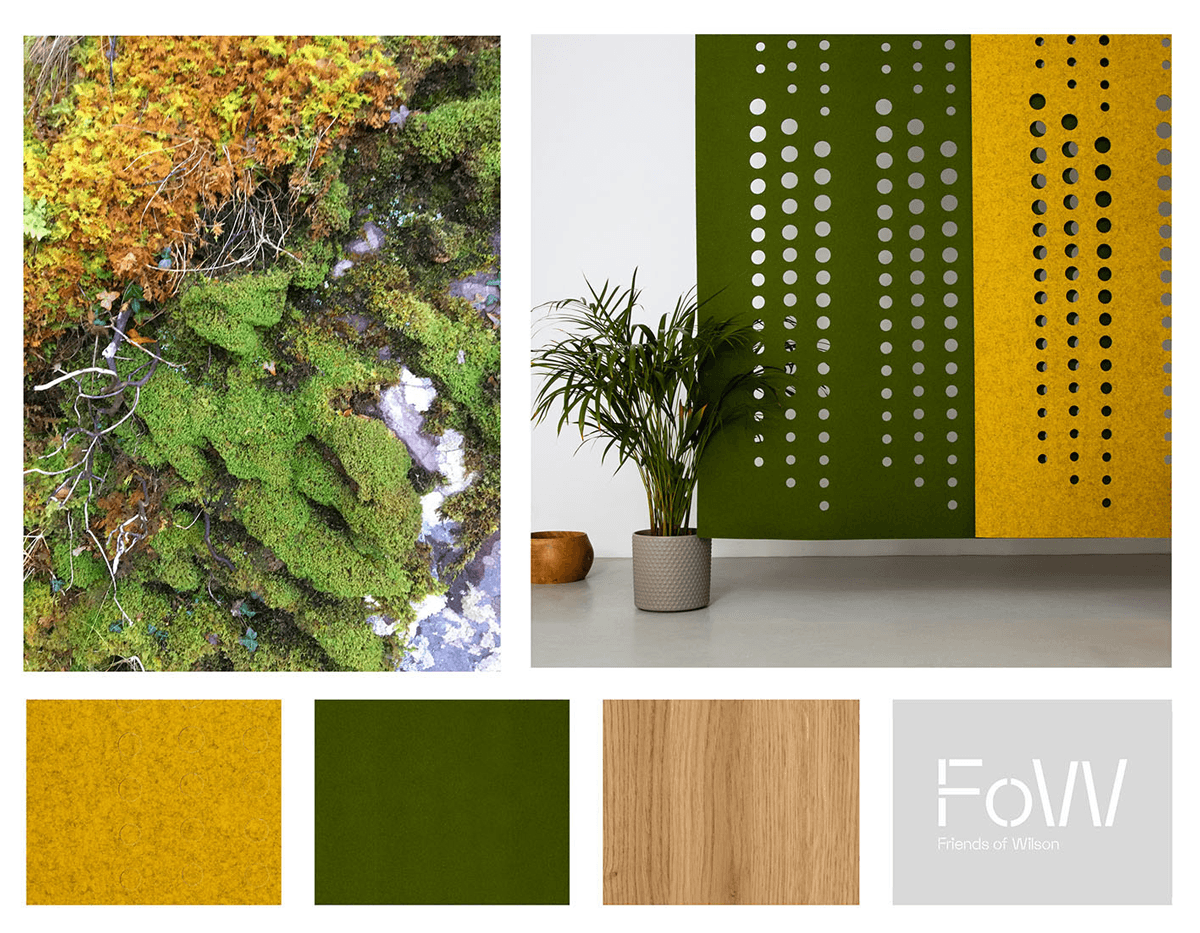 Delve deep into nature's rich palette with earthy tones of mustard yellow and lush moss green for a biophillic inspired office.
Combine our wool felt Sequence hanging screen with the tactile warmth of real wood on furniture, accessories or the interior architecture of a space.
Create a workplace with a rich mix of elements from the natural world, and feel the benefits that being part of this environment brings to your health and wellbeing.
Banish static feeling environments by mixing natural materials and designs with colour and a visual sense of movement.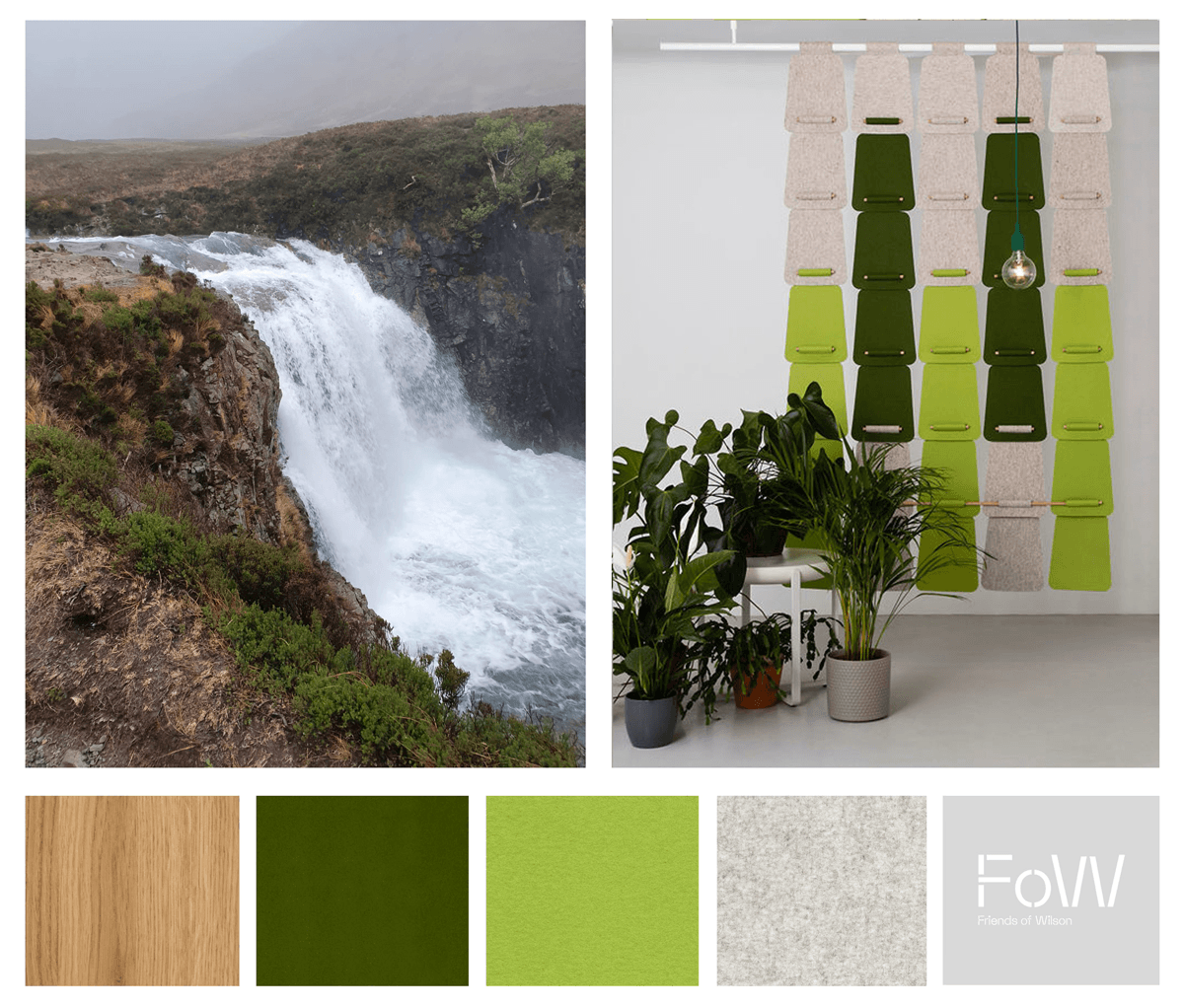 Cascade modular screen's overlapping panels are held together with a simple wood dowel fixing. Its honest construction, simple details and natural material brings an element of craft into our technology drive, modern office.
Swap its interchangeable panels out for different colours. Create alternate design layouts to help keep your space fresh and interesting.
Bring the office to life. Appeal to our senses. Invigorate minds and inspire ideas.
Get in touch to find out more about how our panels could benefit the look and feel of your home office.