The future of working from FoW – New brochure and designs
We unveil new designs in our beautiful new brochure this month plus a wonderful, nature-filled project case study.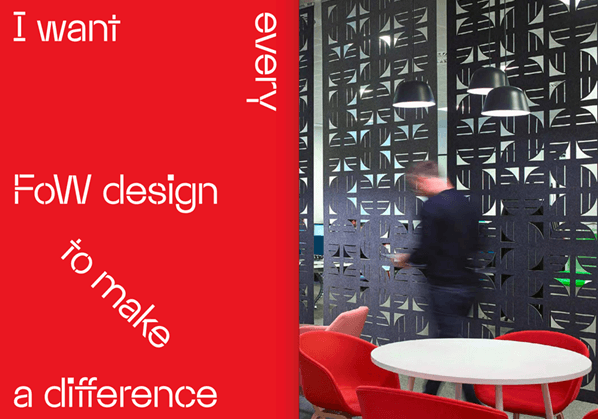 Looking to the future of work – and home
I spent any quieter periods of the last year giving form to some of the ideas I'd been exploring before we went into lockdown. These included thinking about the ever-increasing importance of sustainability, and need to create inviting, flexible workspaces. Spaces that as workers we want to return to, and to spend enjoyable and productive time in.
So as patterns emerge and evolve around the future of the office and working from home, we have three new designs that support a new direction and blended working scenario.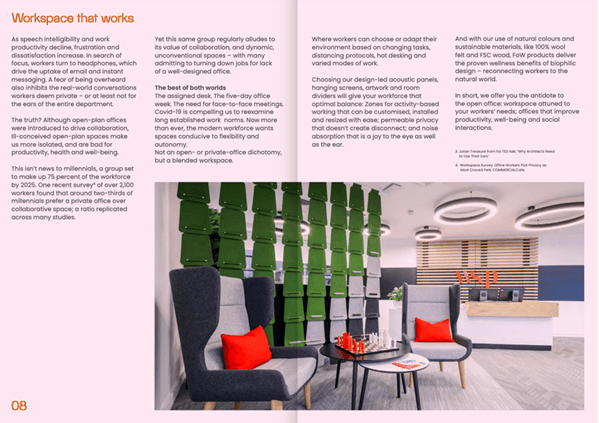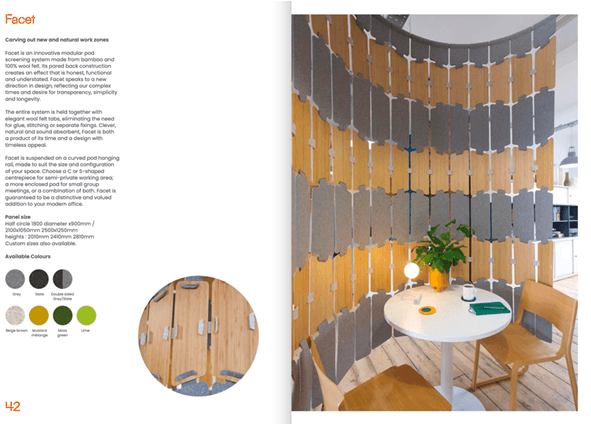 These new additions to our range include Facet, a modular hanging screen made of bamboo and wool felt suspended on a curved track to create elegant pod-like spaces at home or in the office.
Facet was developed to create semi-private zones for solo or collaborative working with ease, and bring a sense of emotional security and comfort, cushioning the impact of an uncertain and changing world.
A splash of colour, a source of inspiration
It was my thinking around texture, form and abstraction that inspired the creation of Cityscape and Solar. A new collection of sound-absorbent abstract artworks. Each hand-finished piece is made from the same highest quality, German milled 100% wool felt we use in our screens and designed to bring calm inspiration to your workplace, whether that's at home or in the office.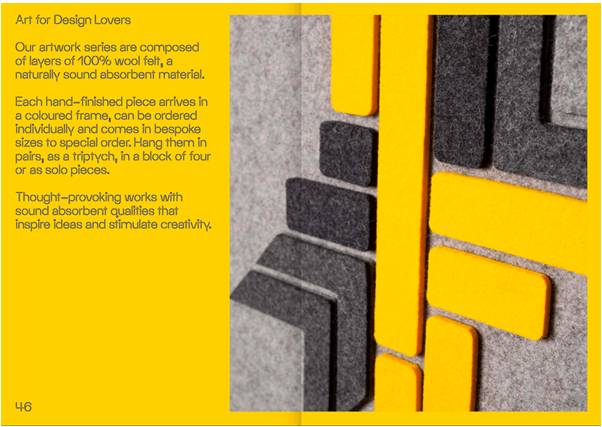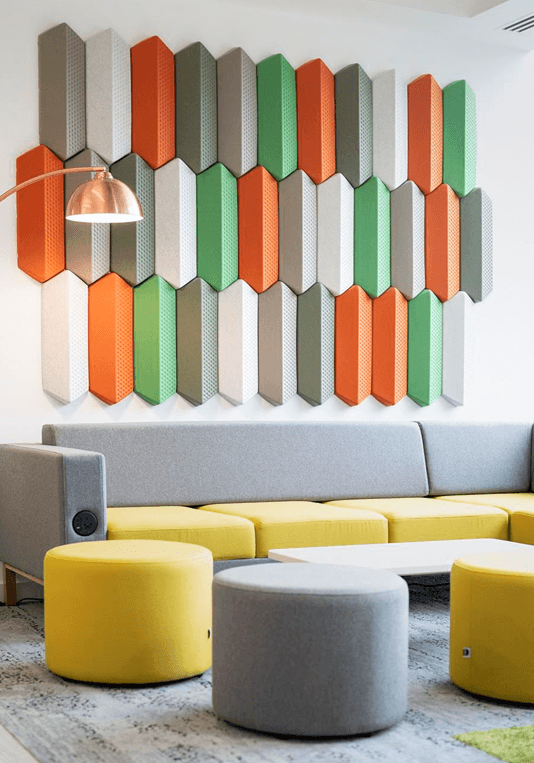 Case study | Northern Gas and Power HQ, Riga, Gateshead
As we start to emerge from our homes and return to the office, there's a lot of talk around the practical and emotional benefits of working in an office space.
With that in mind, I'm delighted to share a recent project that also saw me returning to my North East roots.
Working with AMH Workspace, FoW's Tessellate panels form part of the warm, modern and citrus-fresh scheme in the new Northern Gas and Power HQ at the RIGA Building in Baltic Place, Gateshead.
Project designer, Heather Baxter, specified Tessellate as a feature to enhance NGP's Feel Well Deli – a wellness café with zoned spaces for dining, collaboration, gaming, and relaxation.
Heather said, "The client specified that they wanted something tactile for the walls that would also have an acoustic benefit. They immediately loved Tessellate for all these reasons and the amazing colour choices available too, which tied in beautifully with the luxurious soft seating. The panels look like an art installation, and combined with the brilliant colourways, add immediate impact to the relaxation zone."
See the full case study here : NGP Office
Get in touch to find out more about how our panels could benefit the look and feel of your home office.