Size: 600x850x30mm
Colourways: Pine/Sage/Orange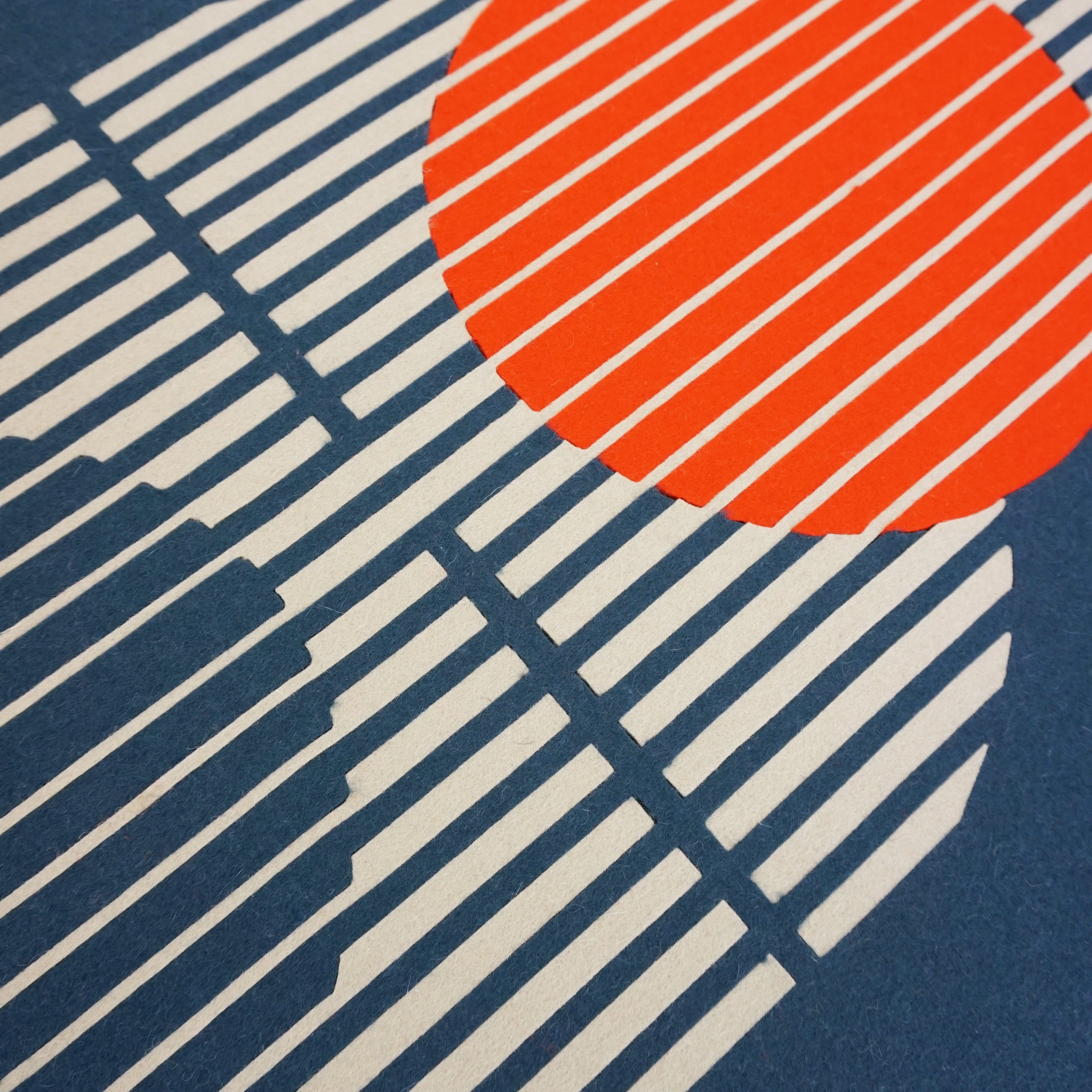 Equilibrium artwork evolved through a meditation on the themes of order and disorder that underpin FoW's conceptual approach to design.
Drawn from the symmetry and design language of the Solar and Flux designs, Equilibrium brings balance, beauty, and originality to contemporary interiors.
Made from natural and sound absorbent wool felt with a cork backing and hand finished, stained lime wood frame.
Size: 600x850x30mm
Materials: 5mm thick 100% wool felt with 5mm cork backing
Frame: FSC approved lime wood with natural timber oil stain
Colourways:
Pine / sage /orange
Other colours available to special order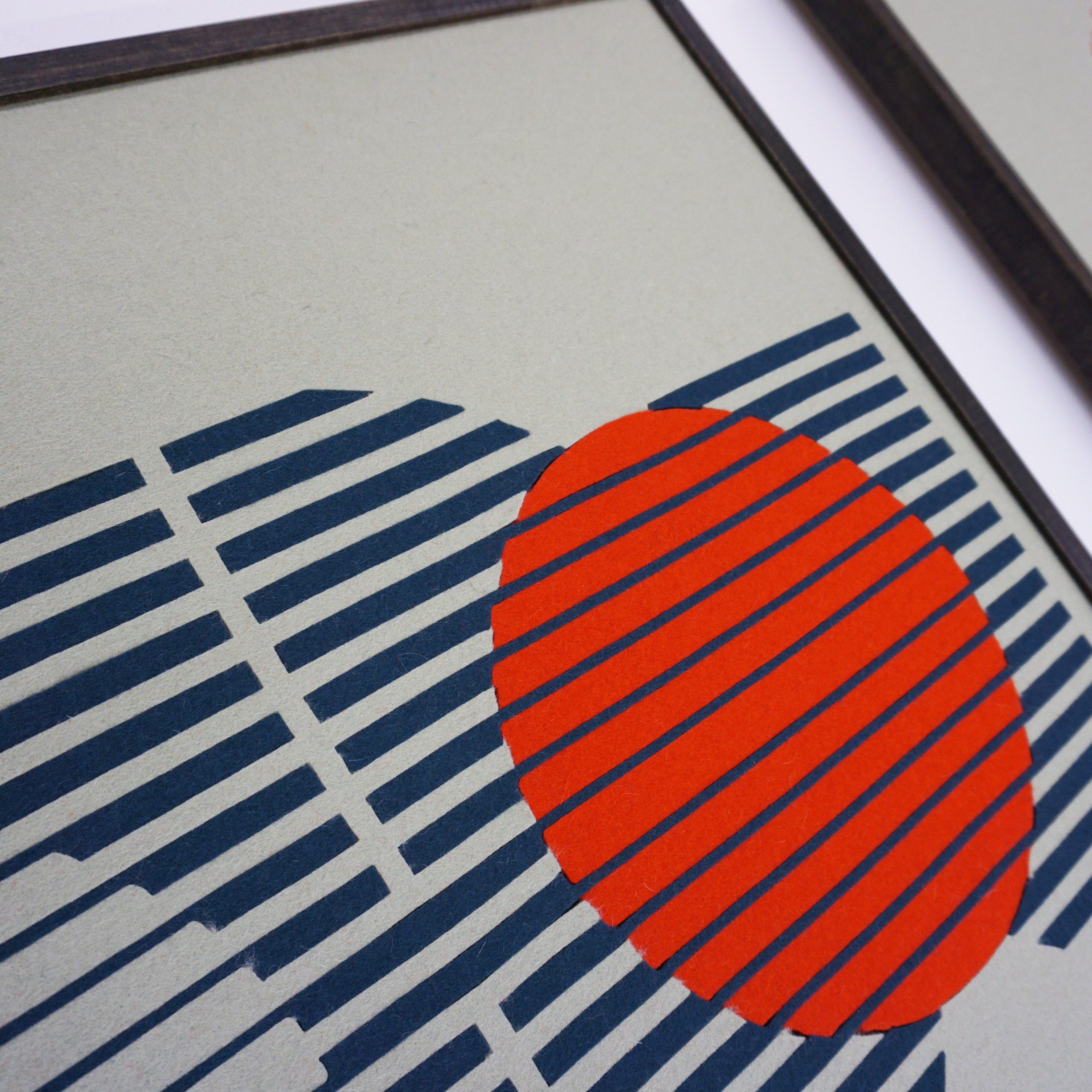 Friends of Wilson
Studio 111
South Block
60-64 Osborne Street
Glasgow G1 5QH