Sustainability front and centre for COP26
With the world's eyes on Glasgow, COP26 brought inspiration, ideas and a renewed drive for sustainability in design.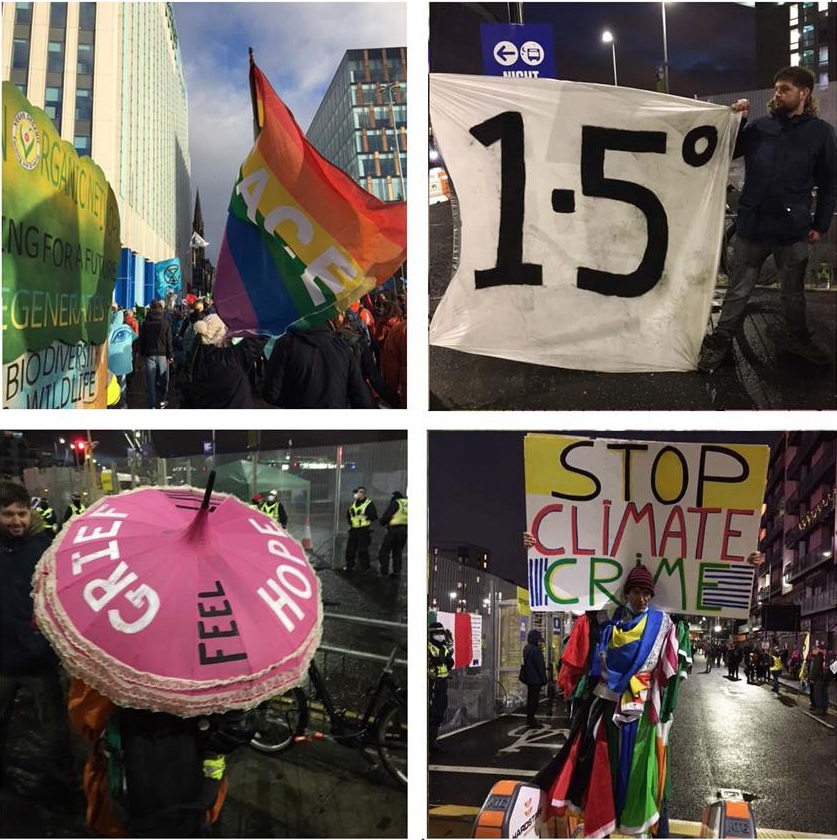 The theatre of politics and climate change have now left Glasgow with events at the Global COP26 climate summit having taken place just a stone's throw from the FoW studio.
Today, as we go about our daily work, the helicopters buzzing overhead have gone and the conference site, visible from our window, is being dismantled. However, thoughts of the natural world and sustainability are now more than ever at the front and centre of our minds.
With the official summit now over and outcomes being scrutinised, it wasn't only the world's leaders who played their part at COP26. Ordinary folks from all corners of the planet, and often those most affected by climate change, alongside experts, artists and a whole host of climate focussed individuals took to the stage and street to make their voices heard at a host of protest and fringe events across the city.
Images from top left: Over 1000,000 people march through Glasgow for "Global Day of Action for Climate Justice" 6 November. Colour, craft, design and protest at the official entrance to COP26.
A vibrant and colourful take on climate change
The streets that surround the FoW studio, normally quiet and uneventful, were filled with life as a series of projections, light installations and temporary structures, located in all kinds of unexpected places, formed a bold and colourful support act to the main event. A curious mix of hope, excitement and nervous anticipation was in the air over the outcomes and impact impacts of the two-week summit. History in the making.
Here at FoW, we made the most of this 'right time, right place' moment to seek out as many events, wherever possible with a focus on design and sustainability, to attend. Below are just a few of our highlights from an eventful and thought-provoking fortnight where connections were made, conversations had and seeds of ideas sown to hopefully help take us well into the future.
Images from top left: 'Assembling our Future' exhibition to showcase and bring to life how IKEA accelerates climate action with partners across the value chain and beyond.
Parley for the Oceans — a movement aimed at eliminating the plastic waste that ends up in our seas by creating new 3D-printed products including furniture, and sneakers in collaboration with Adidas.
New York Times climate hub featuring Artist Es Devlin's immersive "Conference of the Trees" installation - a temporary forest of 197 trees and plants representing the 197 countries that have ratified the United Nations Framework Convention on Climate Change. See the incredible install on a time-lapse video here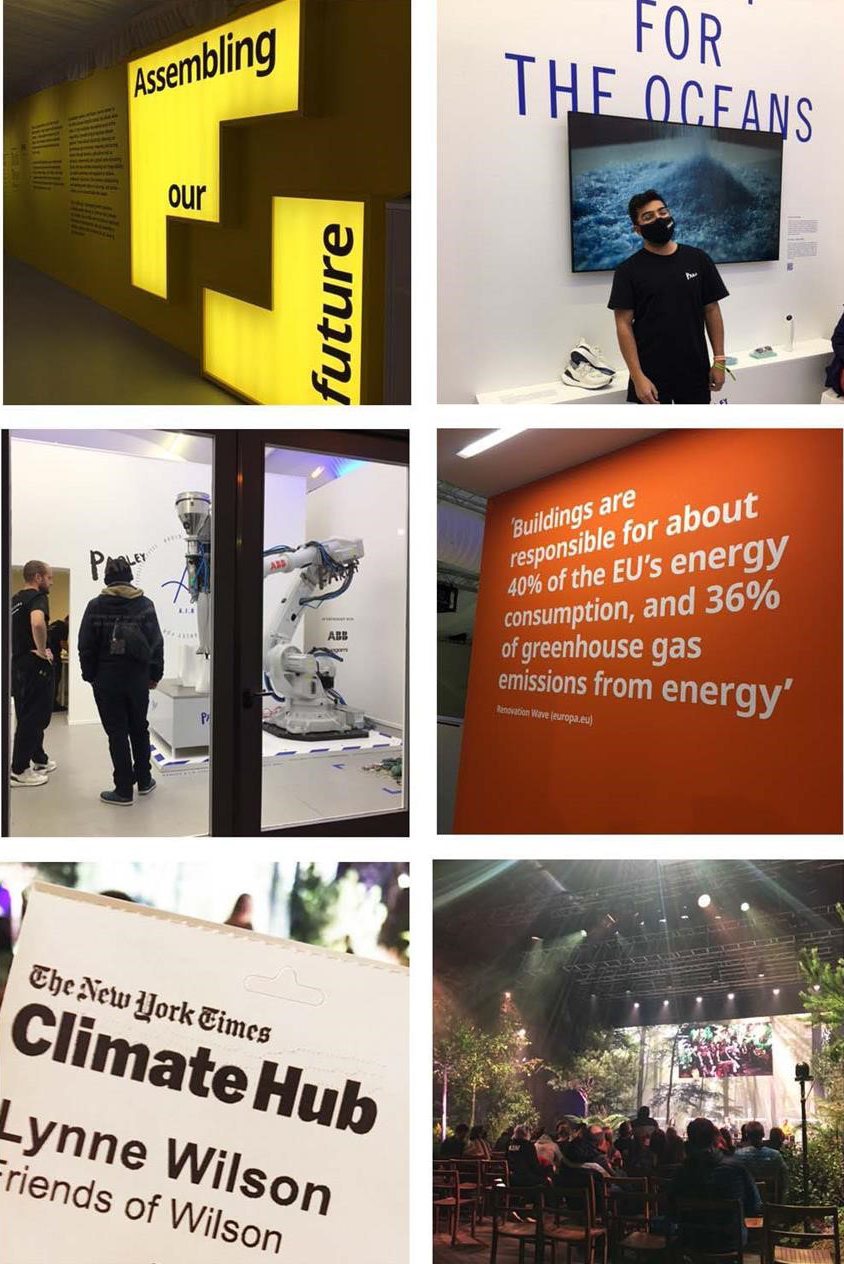 Design and sustainability - Necessity is the mother of invention
In the design industry, there's certainly a renewed focus and increasing sense of urgency on sustainability. As a result, we're seeing this crisis being used as an opportunity to think creatively and develop ways to maximize how we, as individuals and businesses, can take responsibility to minimize our impact on the natural world.
"Our customers are looking to source products made from sustainable materials and are created using minimal resources and with environmental impact, but without compromise on functionality, quality or style."
Lynne Wilson, FoW Founder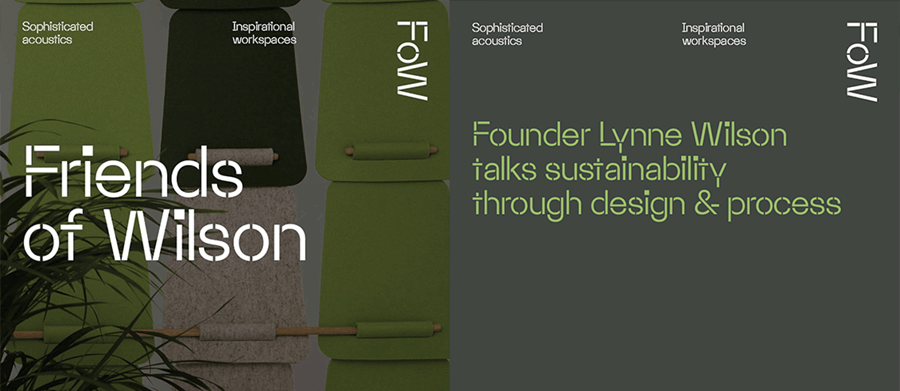 Sustainability through Design & Process
In recent months, I've presented my own thoughts around the importance of sustainability.
At events in London and Manchester, I set out my unique creative path and revealed the story behind the product and the common thread that runs through a wide range of influences and ideas that inform FoW's design.
This thought-provoking presentation looks at how, as a studio, an ethos of 'the minimum of means for maximum effect' is an approach that underpins all of the work and drive for sustainability at FoW.
To book an online session with Lynne or to learn more about 'sustainability through design and process' for your own practice, please get in touch.
Get in touch to find out more about how our panels could benefit the look and feel of your home office.