We'll be at Clerkenwell Open.
Are you coming to Clerkenwell Open?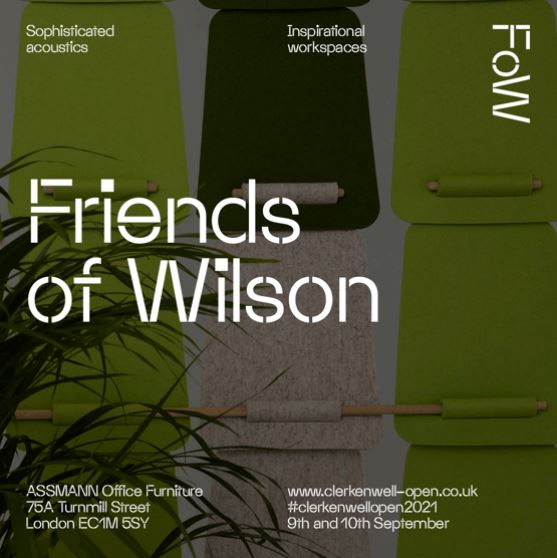 We're taking part in a new two-day showroom trail, Clerkenwell Open, at our partner showroom, Assmann Office Furniture.
The event, a specifically curated showroom trail for designers and experts to attend workshops, seminars and visit a variety of showrooms, is being organised by the BCFA (British Contract Furnishing Association) and WOD (Women in Office Design).
As part of the trail, we'll also be hosting our own showroom event.
FoW director, Lynne Wilson, will be presenting 'Sustainability through design & process' on Thursday 9th at 2pm and Friday 10th at 10am
Setting out her unique creative path, Lynne will reveal the story behind the product and the common thread that runs through a wide range of the influences and ideas that inform FoW's design.
This thought-provoking presentation also looks at how, as a studio, an ethos of 'the minimum of means for maximum effect' is an approach that underpins all of the work and drive for sustainability at FoW.
Tickets are limited, so reserve your place for either day here.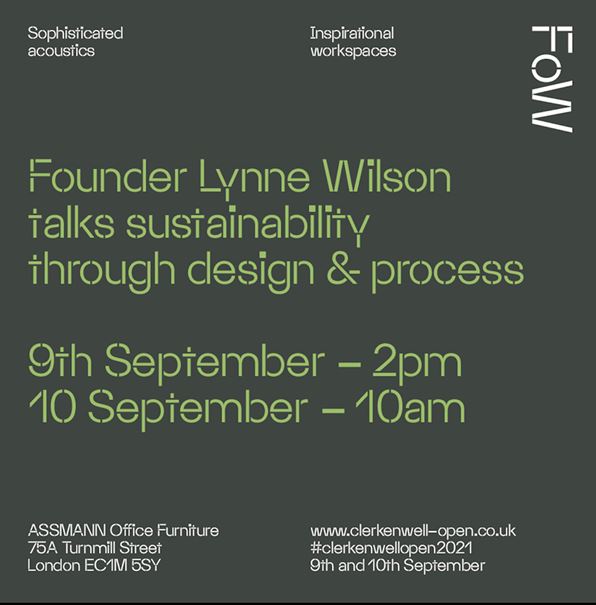 Get in touch to find out more about how our panels could benefit the look and feel of your home office.